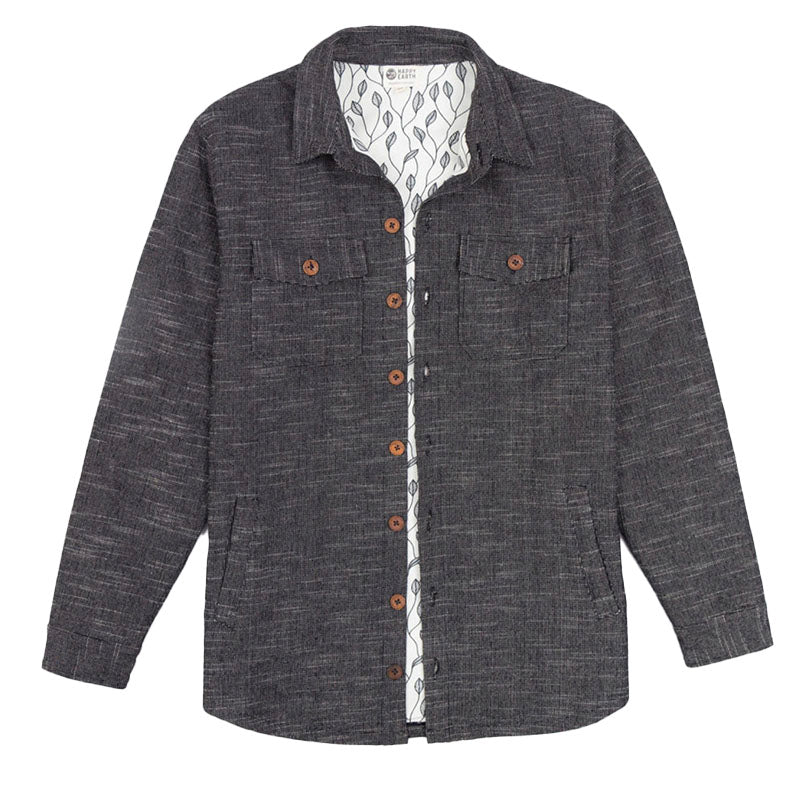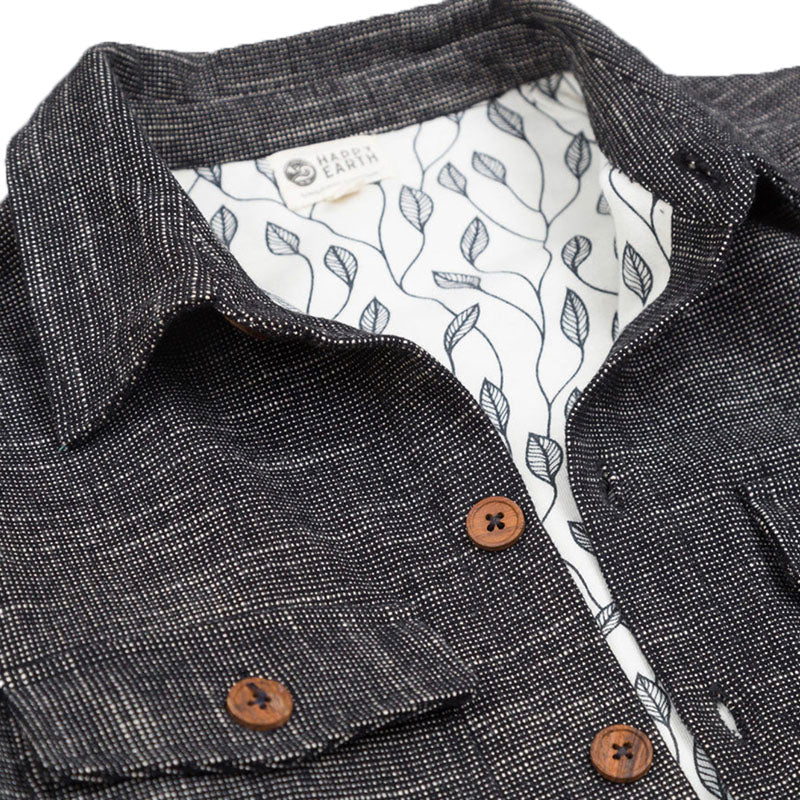 Basalt Lined Heavyweight Tweed Jacket
Premium, heavyweight lined tweed jacket. A classic black and white marled outer; a uniquely earthy leaf-and-vine print inner. Chestnut brown buttons act as a dramatic accent. Warm and versatile, this tweed jacket compliments any ensemble.
100% organic cotton fabric

Beautifully woven tweed outer layer

Lined with organic cotton jersey

Roomy chest pockets and side pockets

Relaxed, comfy. all-gender fit

Buttons made from Indian Rosewood

*Pricing is from the time of original publication on Oscea.com
- 100% organic cotton fabric
- Made in certified Fair Trade factories in India
- Carbon Neutral
- GHG Emissions 46% reduction, Water Use 91% reduction, Energy Use 61% reduction, Mineral Fertilizers 100% reduction, Chemical Pesticides 100% reduction

Our team carefully analyzes and selects everything we recommend using our standards as a guide when vetting what is best for our bodies, our planet, and our collective consciousness. Things you buy through our links may earn Oscea a commission. All prices are accurate and items in stock as of time of publication.