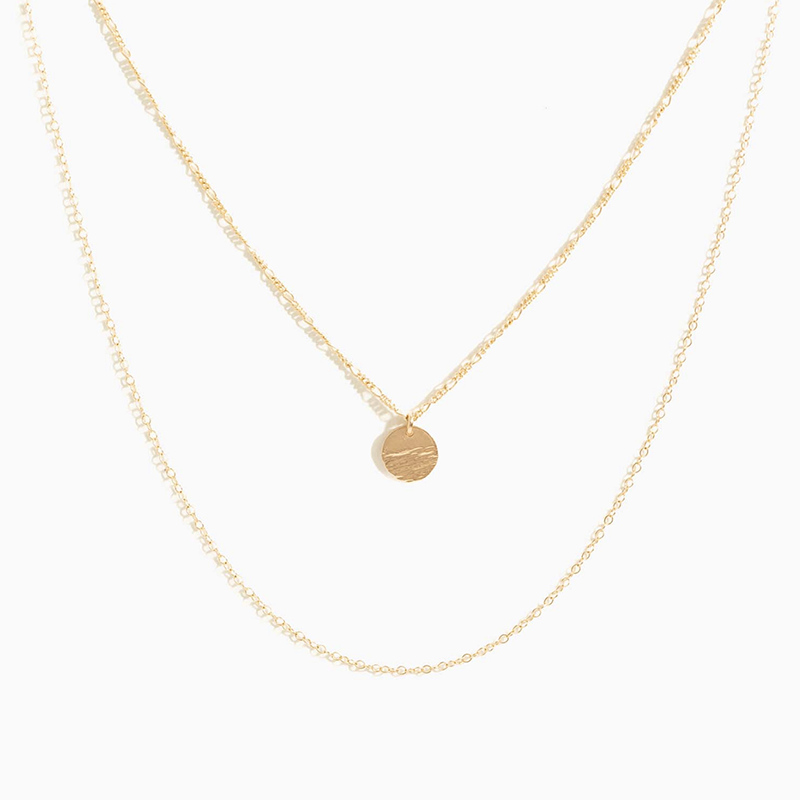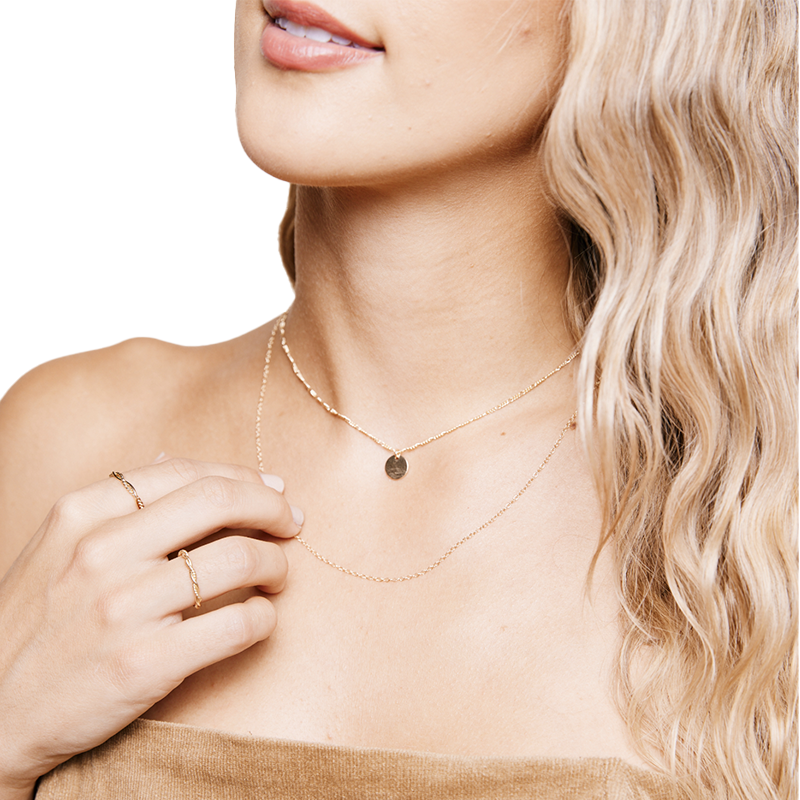 Coast to Coast Gold Necklace
As an Able x Ashley Cook Collaboration, the 14K Gold-filled charm is reminiscent of the ocean and Ashley growing up between California and Florida with the sky and waves meeting on the horizon. Made with two different chains for a naturally layered look, this delicate piece is designed for everyday wear and as you travel from coast to coast.
14K Gold-filled

13-16" Figaro chain

18" loose 1.4mm chain
*Pricing is from the time of original publication on Oscea.com
- Handmade in Nashville
- Find the most eco-conscious materials that stand the test of time and wear
- Moving to 100% recyclable materials and tags
- Uses natural solutions like citric acid, instead of sodium bisulfate, for cleaning newly soldered jewelry
- All scrap metal from the protection process is collected and sent off to a refinery that melts it down and processes it into new pieces of wire or sheets of gold and silver

Our team carefully analyzes and selects everything we recommend using our standards as a guide when vetting what is best for our bodies, our planet, and our collective consciousness. Things you buy through our links may earn Oscea a commission. All prices are accurate and items in stock as of time of publication.