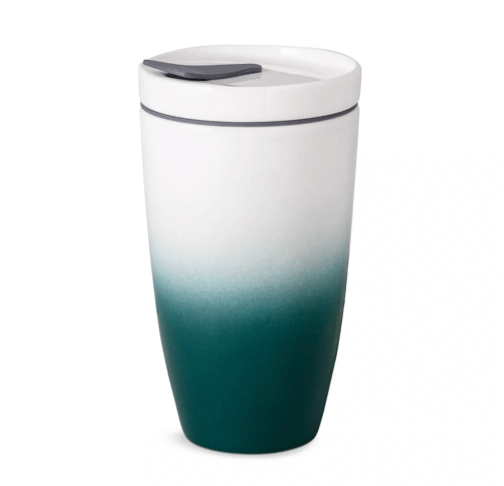 Coffee To Go Porcelain Mug
Hot or cold drinks travel well in this practical lidded porcelain coffee mug from Villeroy & Boch. Silicone seal prevents dripping while the mug sleeve protects you hands from heat. Artfully crafted and beautifully designed, Viilleroy & Boch's products reflect the brand's commitment to innovation and quality.
*Pricing is from the time of original publication on Oscea.com
- No need to worry about plastic leaching as it is free from any plastic coming into contact with your hands, mouth or hot beverage!
- Lead and heavy-metal free porcelain

Our team carefully analyzes and selects everything we recommend using our standards as a guide when vetting what is best for our bodies, our planet, and our collective consciousness. Things you buy through our links may earn Oscea a commission. All prices are accurate and items in stock as of time of publication.