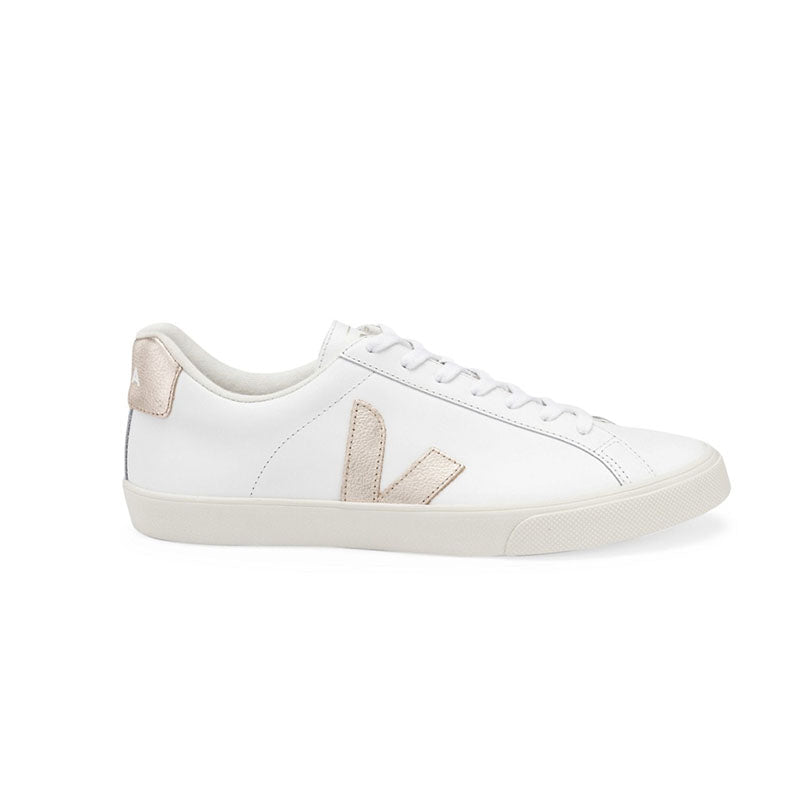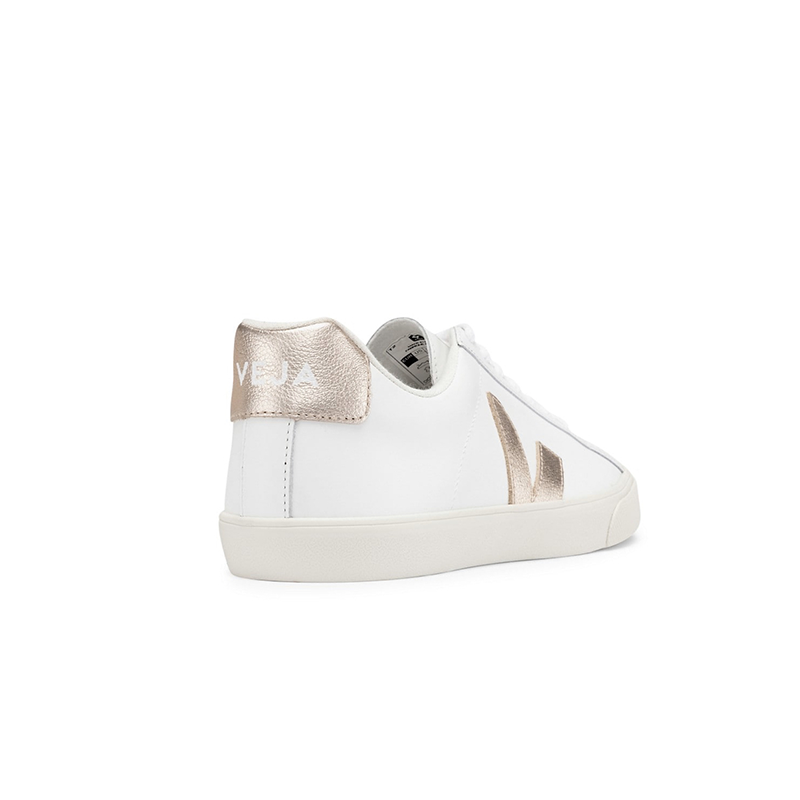 Esplar Low-Top Sneakers
Esplar low-top sneakers from VEJA featuring calf leather, logo patch to the side, round toe, front lace-up fastening and flat rubber sole. They use Brazilian and Peruvian organic cotton for the canvas and laces, Amazonian rubber for the soles, and various innovative materials conceived in recycled plastic bottles or recycled polyester.  Contrasting logo patch adds a pop of color to these sneakers.
Cotton/coated canvas/rice waste/rubber upper

Round toe

Lace-up vamp

Organic cotton lining

Sugar cane/Amazonian rubber sole

Ethically manufactured

Comes in various color ways
*Pricing is from the time of original publication on Oscea.com
- Price is market-decorrelated to make sure producers can live decently and reinvest in their farms
- VEJA is continuously analyzing the chemical safety of their sneakers to ensure that they do not contain toxic or polluting elements
- They are B Corp Certified which evaluates VEJA's global impact
- They use recycled fibers such as B-mesh
- VEJA collects old sneakers to be cleaned, repaired, or recycled in their shops in Paris, Bordeaux, and New York
- Code of Conduct that covers all of the ILO Four Fundamental Freedoms principles
Our team carefully analyzes and selects everything we recommend using our standards as a guide when vetting what is best for our bodies, our planet, and our collective consciousness. Things you buy through our links may earn Oscea a commission. All prices are accurate and items in stock as of time of publication.