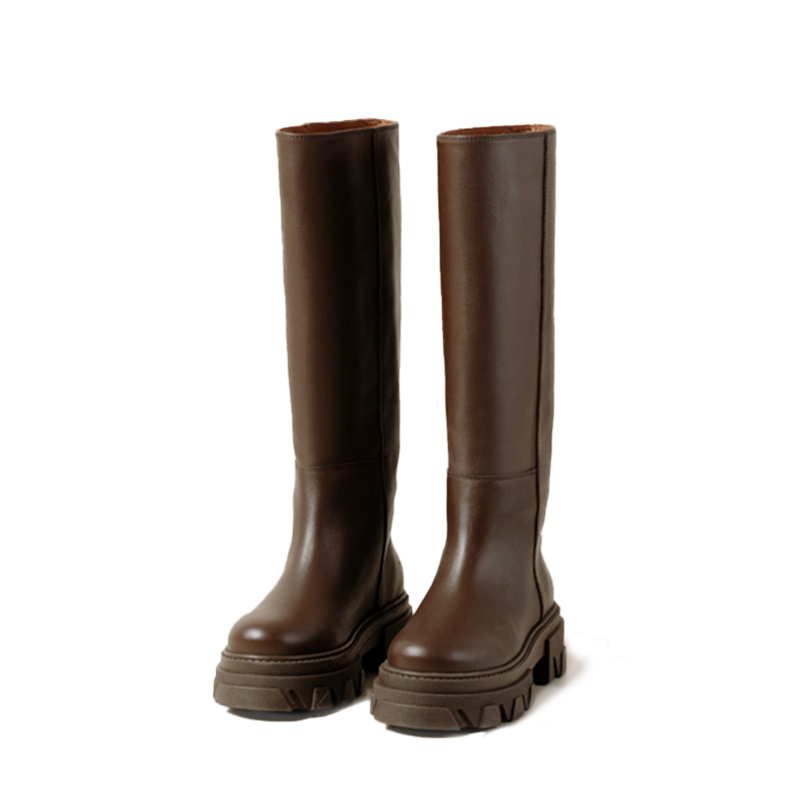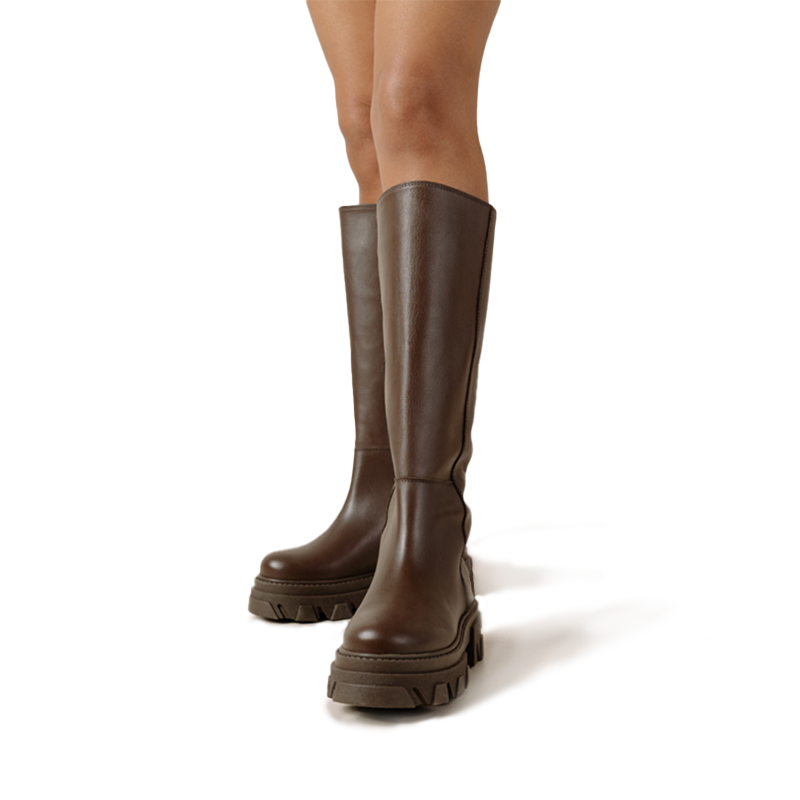 Katiuska Leather Platform Knee-High Boots
If contemporary footwear is your thing, you can't help but love the Katiuska. A pair of ultra modern knee-high boots, crafted from leather and set atop statement-making platform soles. Their streamline, slip-on silhouette stops right below the knee and wears loose around the legs, so you can easily put them on with a pair of fluffy socks. Guaranteed to make your feet feel snug and toasty all winter long.

Crafted out of Leather Working Group Certified Leather (sustainable leathers and low impact dying thus less pollution)

Made in Spain

Comes in several colors
*Pricing is from the time of original publication on Oscea.com
- Source and produce materials locally to ensure fair and sustainable conditions, quality standards, as well as a reduced carbon footprint
- Brand uses alternative materials like cactus and corn and has an incredible vegan options
- Made to order so they can produce exactly the amount that is asked for (creates 0% excess material)
- Practice carbon offset
- Works with local producers and with Leather Working Group certified suppliers

Our team carefully analyzes and selects everything we recommend using our standards as a guide when vetting what is best for our bodies, our planet, and our collective consciousness. Things you buy through our links may earn Oscea a commission. All prices are accurate and items in stock as of time of publication.