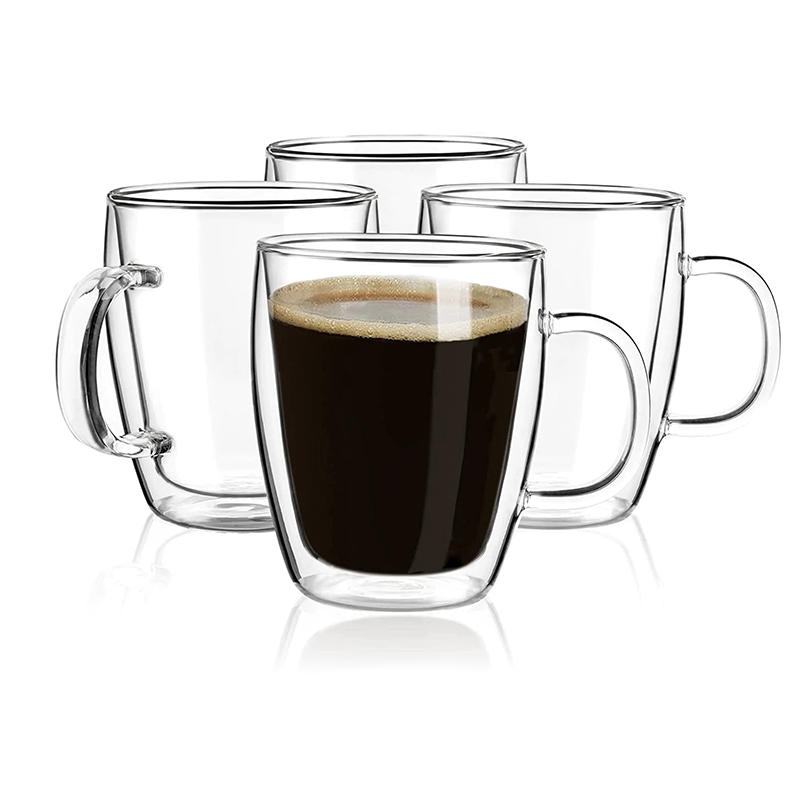 Lead-Free Double Wall Glass Coffee & Tea Mugs
Double wall design borosilicate insulated glass mug is perfect for tea and coffee lovers. The heat-proof, 16 oz, insulating-clear coffee and tea mugs with ergonomic handle are handmade (having gone through 30 processes) 100% lead-free and come in a 4 pack.
Made of heat and condensation-resistant borosilicate glass, which is stronger and more durable than other glass.  Designed and manufactured for regular daily use, these glasses are dishwasher safe and microwave safe.  They can even be used in the freezer or refrigerator.
*Pricing is from the time of original publication on Oscea.com
- Lead-free
- BPA-free
- Recyclable
- Made with 100% Borosilicate Glass

Our team carefully analyzes and selects everything we recommend using our standards as a guide when vetting what is best for our bodies, our planet, and our collective consciousness. Things you buy through our links may earn Oscea a commission. All prices are accurate and items in stock as of time of publication.