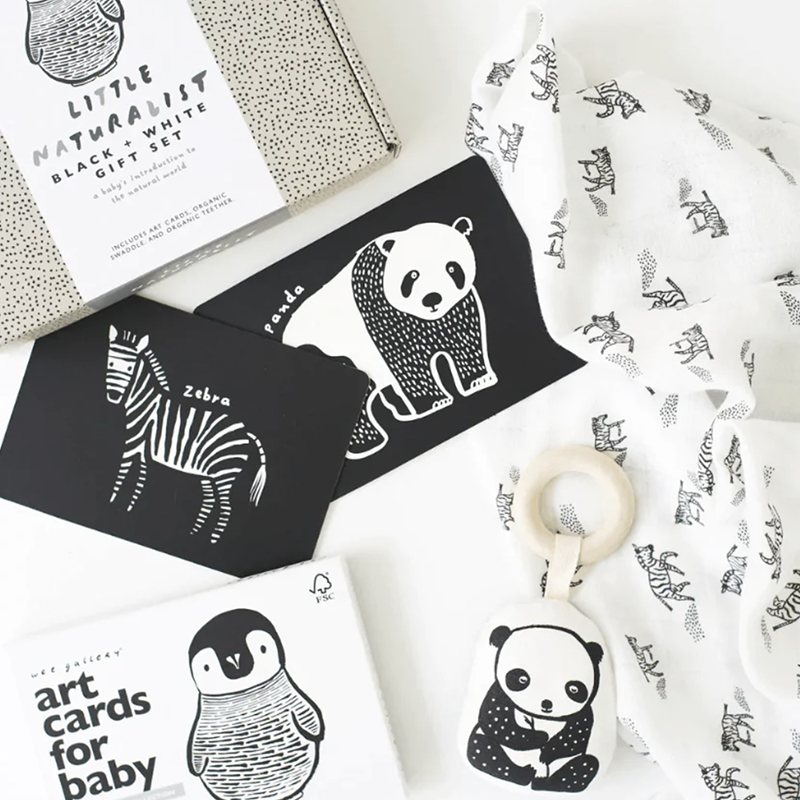 Little Naturalist Gift Set
The Gift Set features some of Wee Gallery's most popular toys and is sure to bring giggles and smiles from your little loved one! Comes with Organic Panda Teether, their top selling Art Cards, and Organic Cotton Muslin Swaddle. These high-contrast toys are designed to stimulate baby's senses and to elicit joy and wonder.
*Pricing is from the time of original publication on Oscea.com
- Swaddle: 100% Organic Cotton
- Teether: 100% Organic Cotton Shell
- 100% Organic Cotton Filling
- Eco-Maple Wooden Ring
- Art Cards: FSC Certified Sturdy Paperboard

Our team carefully analyzes and selects everything we recommend using our standards as a guide when vetting what is best for our bodies, our planet, and our collective consciousness. Things you buy through our links may earn Oscea a commission. All prices are accurate and items in stock as of time of publication.