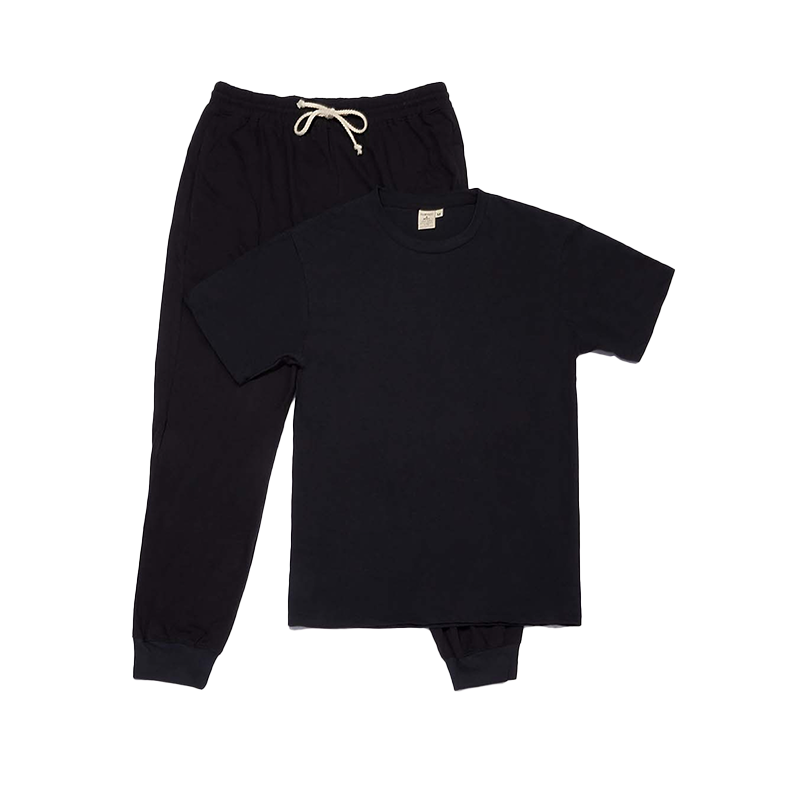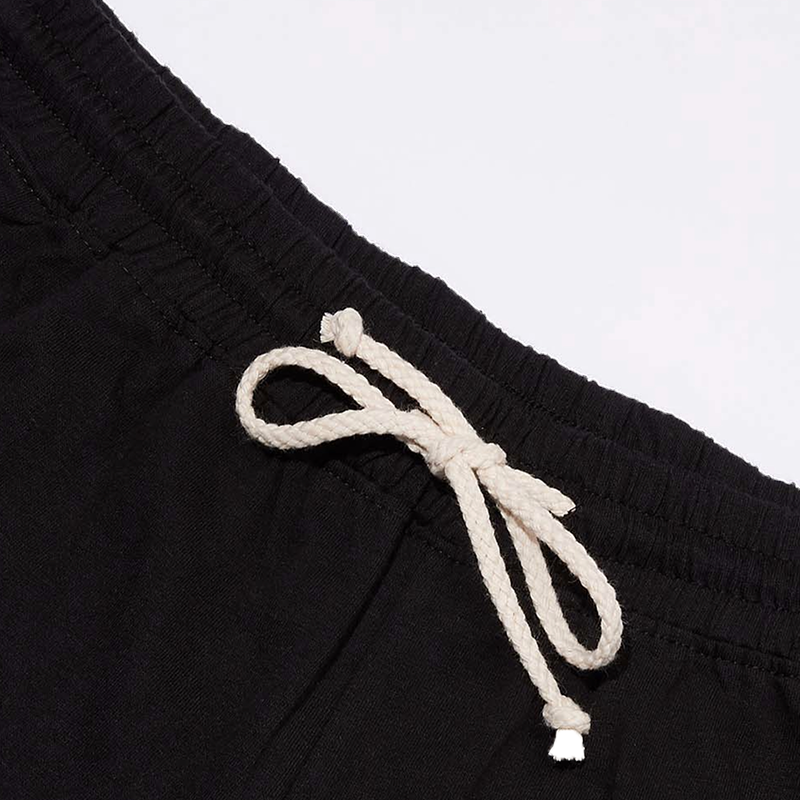 Men's Organic Jogger Pants & Shirt Set
This organic men's jogger pant and crew tee-shirt set by Harvest & Mill is perfect for off-duty weekend-wear,  jammies or lounging.
Pack contains 1 pair of pants and 1 men's crew tee

100% organic cotton jersey

Organic cotton grown in USA, yarn spun and knit in USA, sewn in the San Francisco Bay Area

Non-toxic and low-impact fiber reactive black, dyed in the USA

This is a Carbon Neutral Product
*Pricing is from the time of original publication on Oscea.com
- Sourced & Manufactured in the USA allowing for a carbon neutral product
- Uses non-toxic materials like chemical free dye and organic cotton fabric
- Fabrics are free of toxic substances like azo dyes, formaldehyde, PFC or flame retardants, phthalates, heavy metals, chlorine bleach, VOCS and other dangerous substances commonly found in clothing
- Sustainable, plastic-free packaging that is compostable
- Vegan, Peta-approved and cruelty-free

Our team carefully analyzes and selects everything we recommend using our standards as a guide when vetting what is best for our bodies, our planet, and our collective consciousness. Things you buy through our links may earn Oscea a commission. All prices are accurate and items in stock as of time of publication.