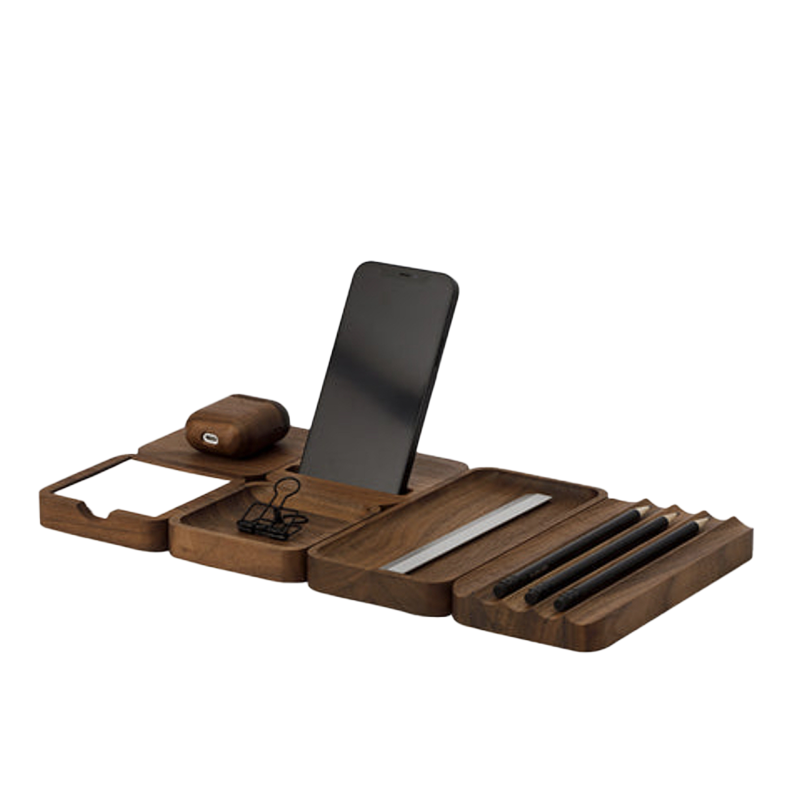 OakyBlocks Desk Organizers
Organizing your workspace starts with sorting out the small items making the biggest mess. The OakyBlocks collection comes to the rescue – the range of solid wooden organizers with built-in magnets allow you to combine the modules. Simply place and combine, detach and move OakyBlocks at will to regain control over your desk. There are six options of OakyBlocks. From charging pads to various size trays for sticky notes, pens, and various items to a Smartphone stand, pick 3 or more and save on a bundle.  
*Pricing is from the time of original publication on Oscea.com
- Solid wood products (no nasty MDF or glues emitting formaldehyde)
- All OakyWood products are handcrafted in their own workshop by certified craftsmen
- Use the finest, natural, and sustainably sourced materials such as FSC certified wood
- A portion of the profit to plant tree or 1 m2 of forest (One Tree: 79,334 trees planted and counting, 1,983,350kg of CO2 saved and Forever Forests: 10,959 m2 of forest planted and counting, 273,975kg of CO2 saved)
- Very transparent pricing policy as well as materials and production process policies

Our team carefully analyzes and selects everything we recommend using our standards as a guide when vetting what is best for our bodies, our planet, and our collective consciousness. Things you buy through our links may earn Oscea a commission. All prices are accurate and items in stock as of time of publication.