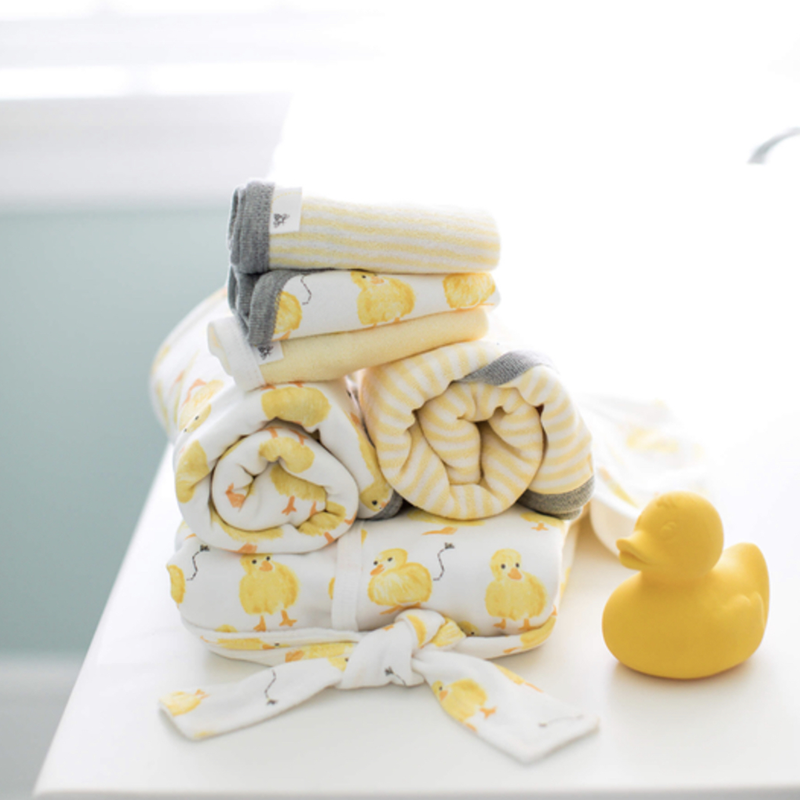 Organic Cotton Knit Terry Hooded Robe
This little ducky bath robe "makes bathtime so much fun!" Wrap your little bee up in 100% organic cotton after bath time or add a cozy layer over PJs. Also perfect for after swimming lessons or the beach! The robe is available in Little Ducks and Heather Grey.
*Pricing is from the time of original publication on Oscea.com
- 100% organic, GOTS certified, breathable cotton and GOTS regulated printing/ dyeing technique
- Combed and ring-spun for durability
- Work with factories that recycle water supply and use renewable resources
- Repurpose silt water to make bricks
- Packaging is 100% recycled and packaging ink is soy based ( Low VOC, easy to recycle)

Our team carefully analyzes and selects everything we recommend using our standards as a guide when vetting what is best for our bodies, our planet, and our collective consciousness. Things you buy through our links may earn Oscea a commission. All prices are accurate and items in stock as of time of publication.