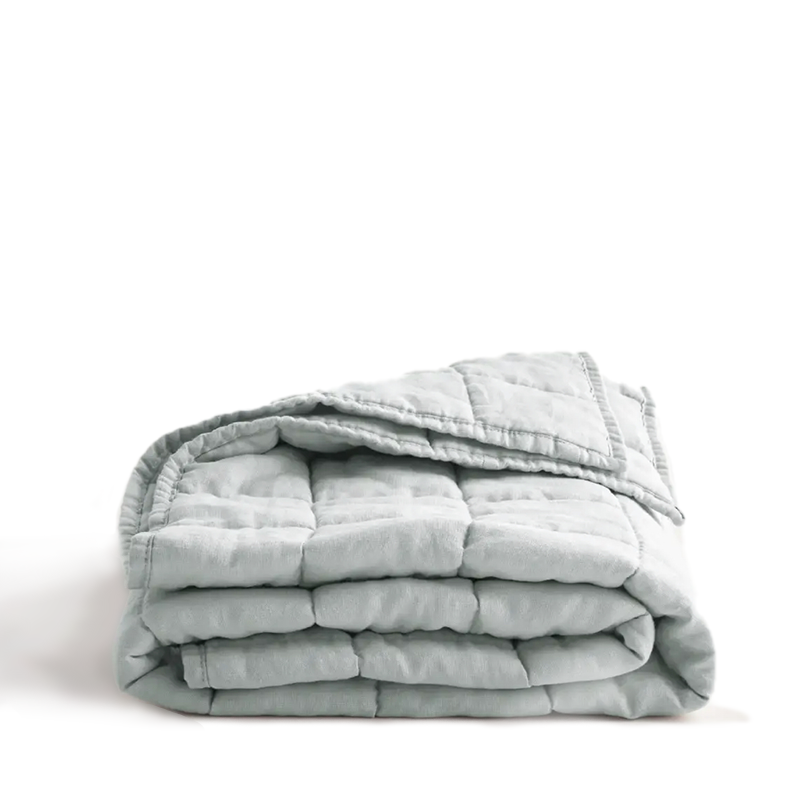 Organic Toddler Quilt
Ethically woven from the finest European flax, Quince's mid-weight linen toddler quilt offers year-round comfort for your little one. Pre-washed for superior softness, their heirloom-quality linen only gets softer over time.
*Pricing is from the time of original publication on Oscea.com
- Filled with 100% recycled polyester
- Transparent Pricing
- Partner with factories who have a commitment to responsible production, pay fair wages to their workers, and produce goods in a sustainable manner
- Ship direct from the factory to you in order to reduce carbon footprint
- All packaging will be 100% compostable by the end of the year

Our team carefully analyzes and selects everything we recommend using our standards as a guide when vetting what is best for our bodies, our planet, and our collective consciousness. Things you buy through our links may earn Oscea a commission. All prices are accurate and items in stock as of time of publication.