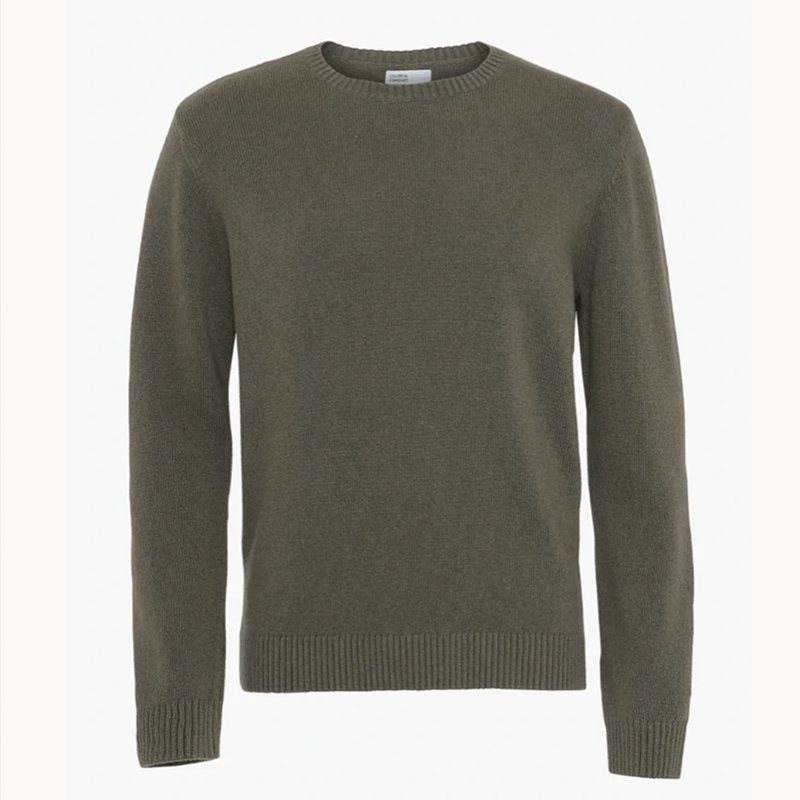 Recycled Merino Wool Sweater
Like the sweater your grandma knitted, but cooler. Colorful Standard's merino wool crew is a luxuriously soft mid-weight crew, with a cozy feel and clean cut. Almost as if it were knitted with love, from grandma.
• 100% Recycled Extra-Fine Merino Wool
• Environmentally Friendly Dyed Yarn


*Pricing is from the time of original publication on Oscea.com
- 100% Recycled Extra-Fine Merino Wool
- Global Recycled Standard (GRS)
- All of their paper and forest materials are FSC (Forest Stewardship Council) certified, meaning that they were not created at the expense of any person, animal, or forest
- All labels and packaging come from recycled polyester and plastic fibers whenever possible
- Thanks to their high quality, packing boxes can also be reused for shipping back any item that needs to be returned
- Work under the European Labour Law, which ensures that all employees at our manufacturing center work fair hours for fair wages
- Cut fabric waste down to a bare minimum and consume water and dye according to demand, as well as use the exact amounts of resources they truly need
- Excellent Transparency Policy
-Ecologi Climate Positive Workforce

Our team carefully analyzes and selects everything we recommend using our standards as a guide when vetting what is best for our bodies, our planet, and our collective consciousness. Things you buy through our links may earn Oscea a commission. All prices are accurate and items in stock as of time of publication.