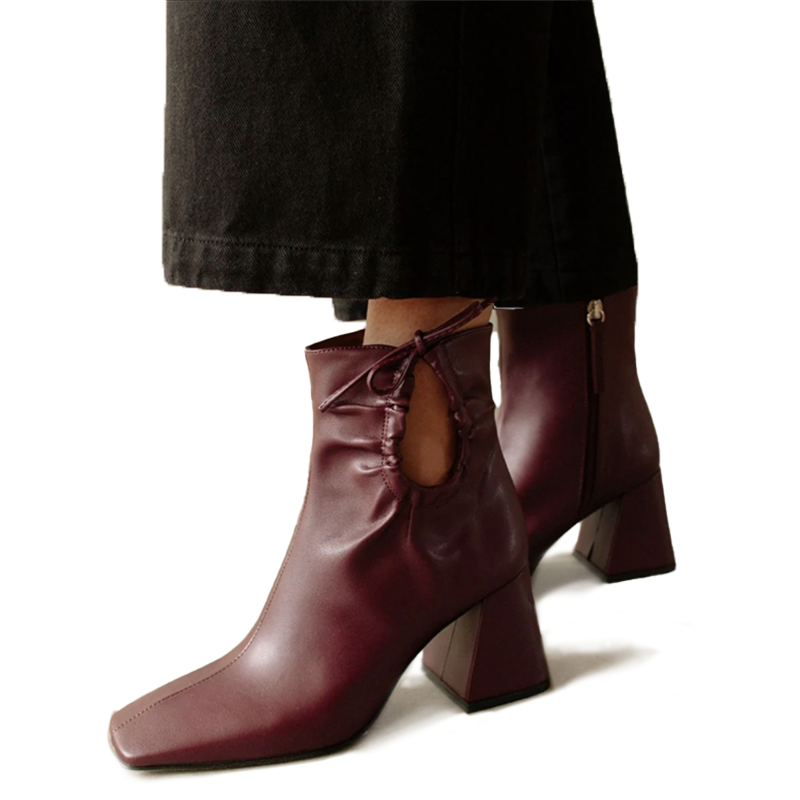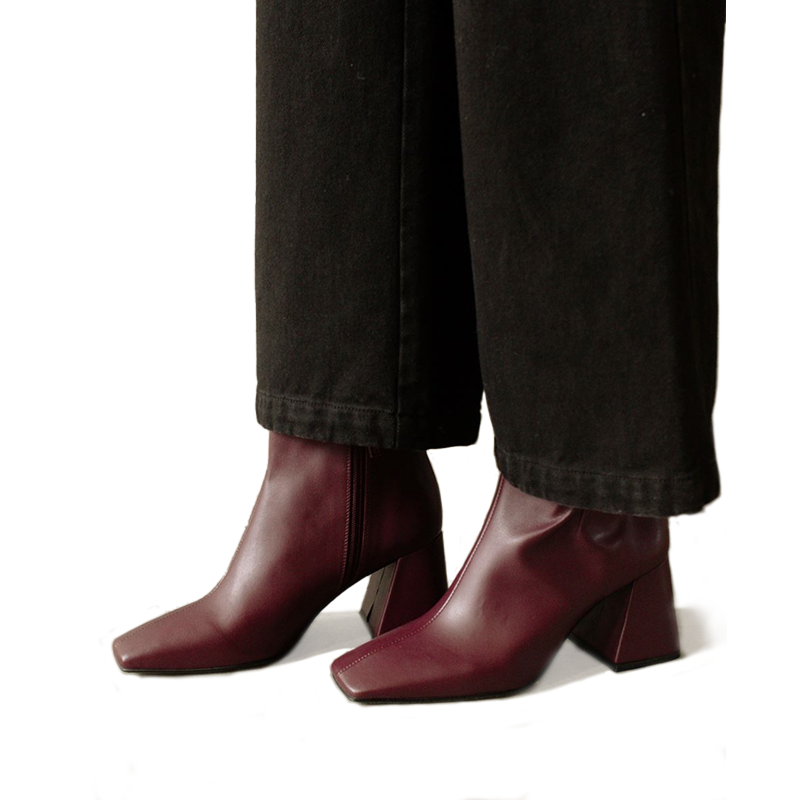 Pigment Purple Vegan Leather Boots
These vegan leather boots have a delicate side pleat and sweet bow detail. The Pigment is quite possibly the cutest vegan ankle boot on the market. These babies are crafted from red faux leather and stand on a comfortable block heel. Show them off with your cropped jeans or midi dresses- they work with just about anything.
Product type: Ankle Boots
*Pricing is from the time of original publication on Oscea.com
- Source and produce materials locally to ensure fair and sustainable conditions, quality standards, as well as a reduced carbon footprint
- Brand uses alternative materials like cactus and corn and has an incredible vegan options
- Made to order so they can produce exactly the amount that is asked for (creates 0% excess material)
- Practice carbon offset
- Works with local producers and with Leather Working Group certified suppliers

Our team carefully analyzes and selects everything we recommend using our standards as a guide when vetting what is best for our bodies, our planet, and our collective consciousness. Things you buy through our links may earn Oscea a commission. All prices are accurate and items in stock as of time of publication.