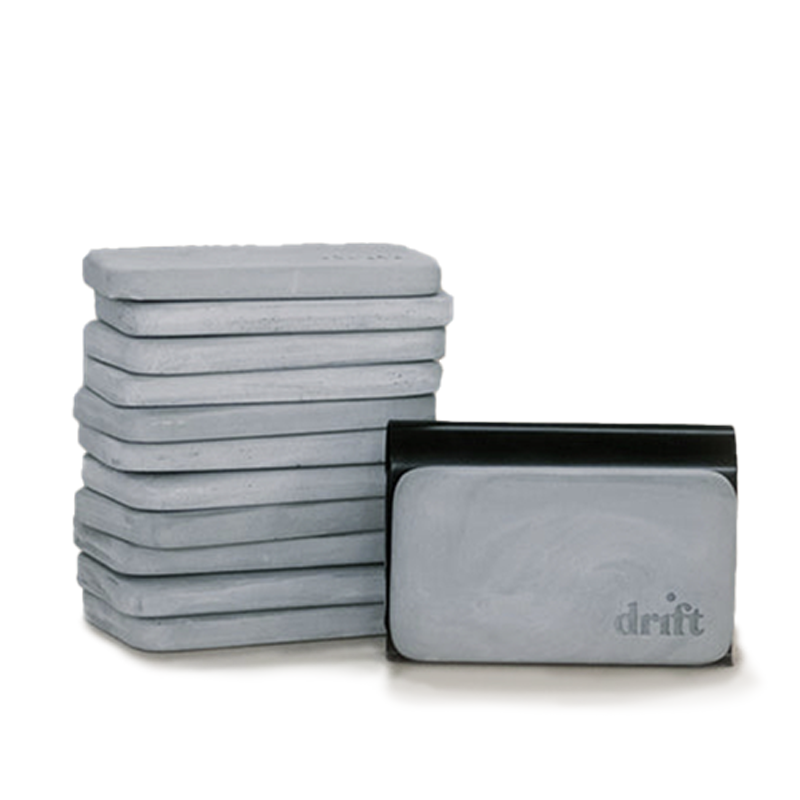 Stone Fresher Non-Toxic Car Air Freshener
Meet Stone Fresher, Drift's non-toxic freshener designed to keep your ride fresh. Made of an organic stone blend specifically formulated for strong even scent distribution all month long. Attach the magnetic back to your drift visor clip and enjoy their longest-lasting freshener yet. Looks good, smells good, all good.
12 pack starter kit

Free from phthalates, & parabens and endocrine disruptors
*Pricing is from the time of original publication on Oscea.com
- No parabens, phthalates, formaldehyde, DEA, mineral oil, petroleum, propylene or dichlorobenzene
- Vegan and Cruelty Free
- Fresheners are made with essential oil + fragrance blends, so you don't have to worry about what you're breathing in

Our team carefully analyzes and selects everything we recommend using our standards as a guide when vetting what is best for our bodies, our planet, and our collective consciousness. Things you buy through our links may earn Oscea a commission. All prices are accurate and items in stock as of time of publication.