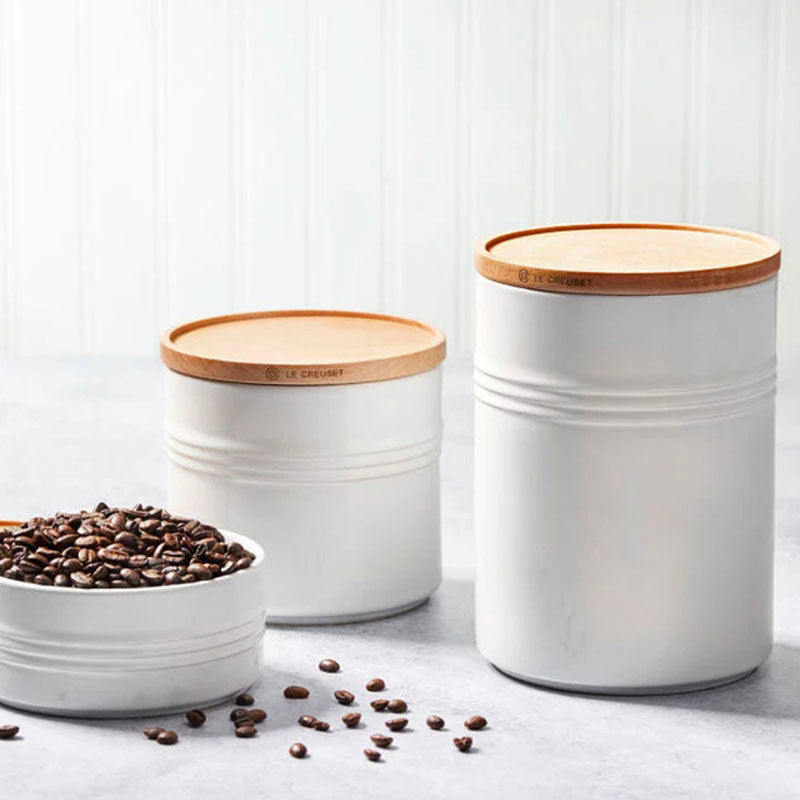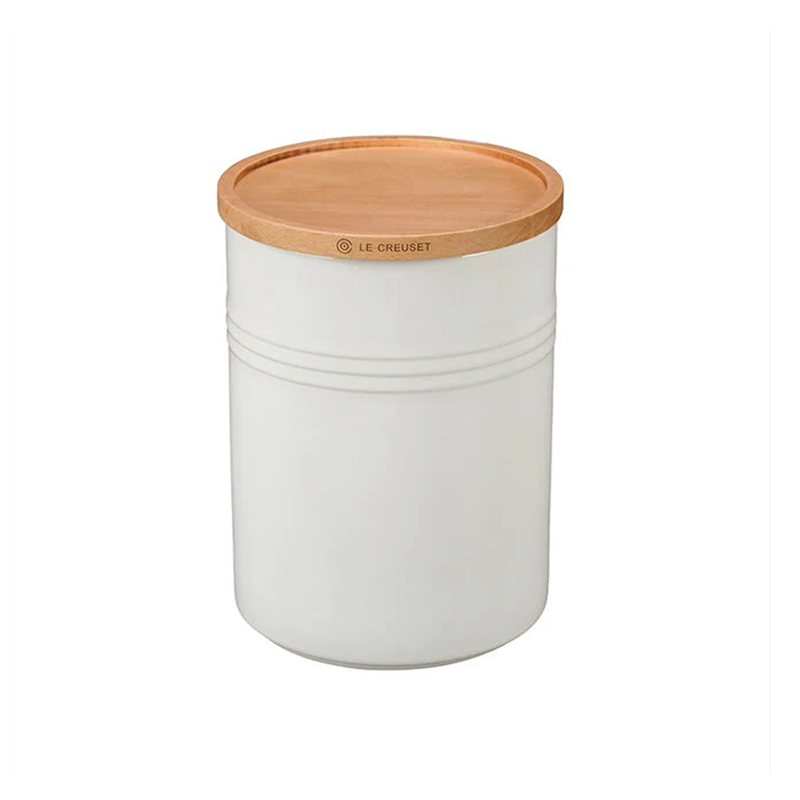 Stoneware Kitchen Storage Canister
Available in five different sizes for maximum storage efficiency, these sleek, colorful Storage Canisters come with a tight-sealing beech wood lid that allows for easy stacking on the counter or in cabinets. Air-tight silicone gaskets and a hard-wearing enamel finish make these canisters as functional as they are beautiful.
Features
Largest canister (2 1/2 qt.) holds 3 pounds of flour or 4 pounds of sugar.

Premium stoneware blocks moisture absorption and resists cracking and crazing

Silicone gasket seal keeps contents fresh

Vibrant glaze is nonporous, non-reactive, scratch-resistant, and resists stains and flavor absorption

Canister is safe for dishwasher and metal utensils; wood lid is hand wash only
*Pricing is from the time of original publication on Oscea.com
- Crafted by French artisans from the finest quality materials for the past, nearly, 100 years
- Non-toxic silicone & wood accents
- Lead-free and heavy-metal free stoneware
- Matches their non-toxic cast iron pans

Our team carefully analyzes and selects everything we recommend using our standards as a guide when vetting what is best for our bodies, our planet, and our collective consciousness. Things you buy through our links may earn Oscea a commission. All prices are accurate and items in stock as of time of publication.