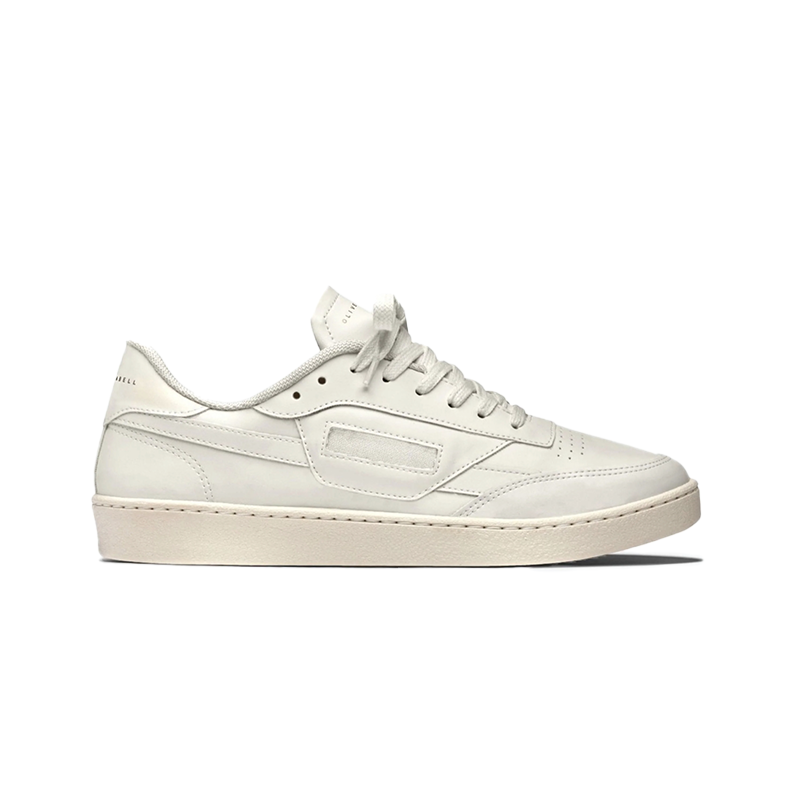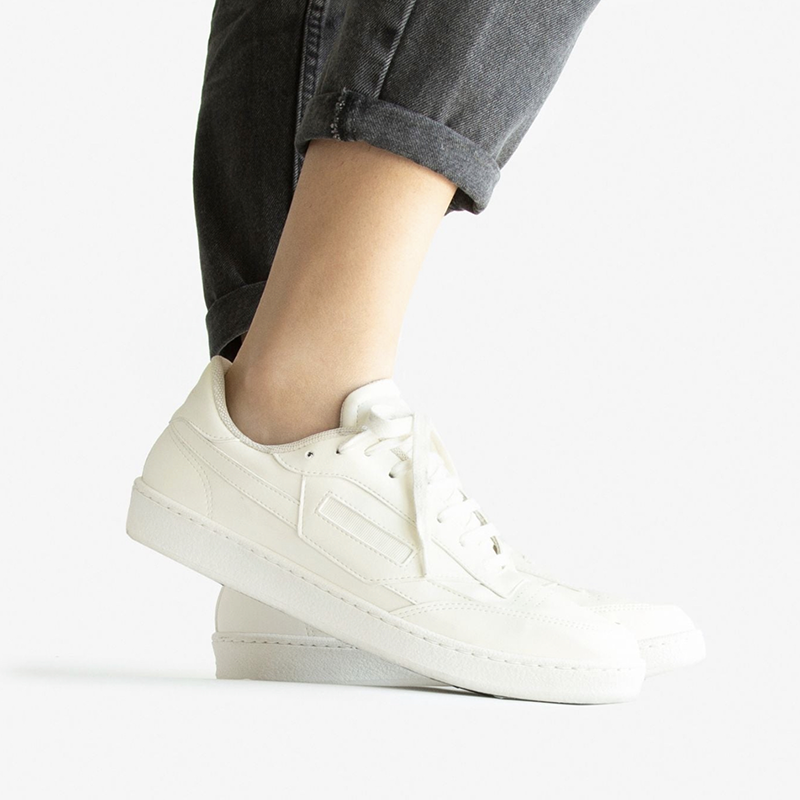 Vegan 481 Sneakers
Sustainable design. Made in Italy. Oliver Cabell's Vegan 481's are made from natural and recycled rubber, and have the retro-inspired design to go with any outfit.
Lining & Laces: 100% Bamboo

Outsoles: 50% natural and 50% recycled rubber

Upper: Vegan corn (35% corn waste and 65% bio-based, biodegradable polyurethane)

Carbon Footprint:  4.81 pounds CO2e/pair (natural & recycled materials are the secret for drastically reducing emissions, compared to average sneaker: 13.6kg CO2e)

Construction: Hand stitched and lasted in Italy

Sizing: Wear a half size? Most customers size up for the perfect fit
*Pricing is from the time of original publication on Oscea.com
- Use natural, alternative, biodegradable and recycled materials to drastically reduce emissions such as corn, natural rubber and bamboo
- All vendors in their supply chain abide by their Vendor Code of Conduct, which is based on International Labor Organization (ILO) core labor standards and requires compliance with all laws in each of the countries in which our factories operate and ensures programs are in place for continuous monitoring and improvement
- Transparent about code on: Child Labor, Forced Labor & Human Trafficking, Wages & Benefits, Hours of Work, Freedom of Association & Rights to Collective Bargaining, Environmental -Responsibility, Discrimination, Subcontracting, Law and Code Compliance, Health & Safety, Dormitories, Customs

Our team carefully analyzes and selects everything we recommend using our standards as a guide when vetting what is best for our bodies, our planet, and our collective consciousness. Things you buy through our links may earn Oscea a commission. All prices are accurate and items in stock as of time of publication.