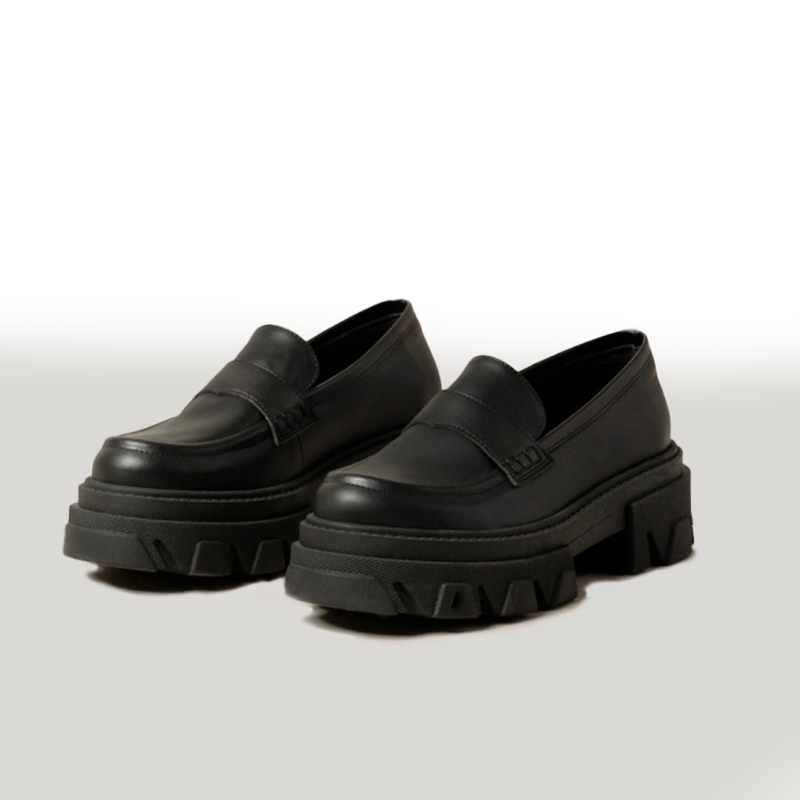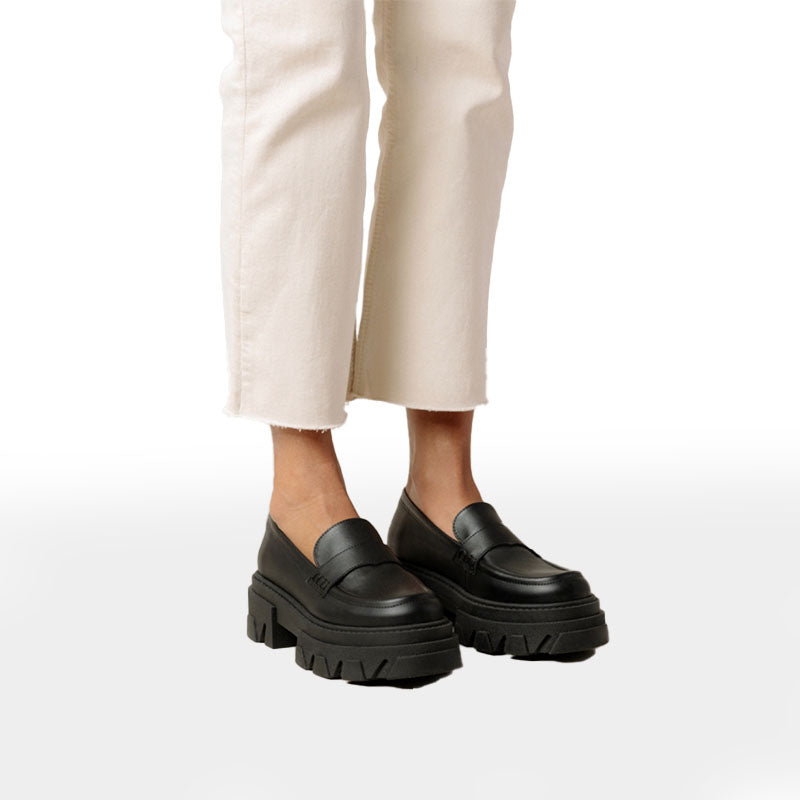 Black Vegan Leather Chunky Loafers
Trailblazer Corn - Black Vegan Leather Loafers have a classic charm and minimalist versatility. They are made from corn leather and set on cleated rubber soles that feel a touch more modern than your traditional moccasin style. Take cues from ALOHAS and wear your Trailblazer with wide-leg pants and sparkly socks in plain view.

Product type: Loafers

Material: Vegan leather 

Heel height: 5.5cm

Color: Corn black

Made in Spain
*Pricing is from the time of original publication on Oscea.com
- Source and produce our materials locally to ensure fair and sustainable conditions, quality standards, as well as a reduced carbon footprint.
- Brand uses alternative materials like cactus and corn and has an incredible vegan options
- Made to order so can produce exactly the amount that is asked for (creates 0% excess material)
- Practice carbon offset
- Works with local producers and with Leather Working Group certified suppliers.

Our team carefully analyzes and selects everything we recommend using our standards as a guide when vetting what is best for our bodies, our planet, and our collective consciousness. Things you buy through our links may earn Oscea a commission. All prices are accurate and items in stock as of time of publication.