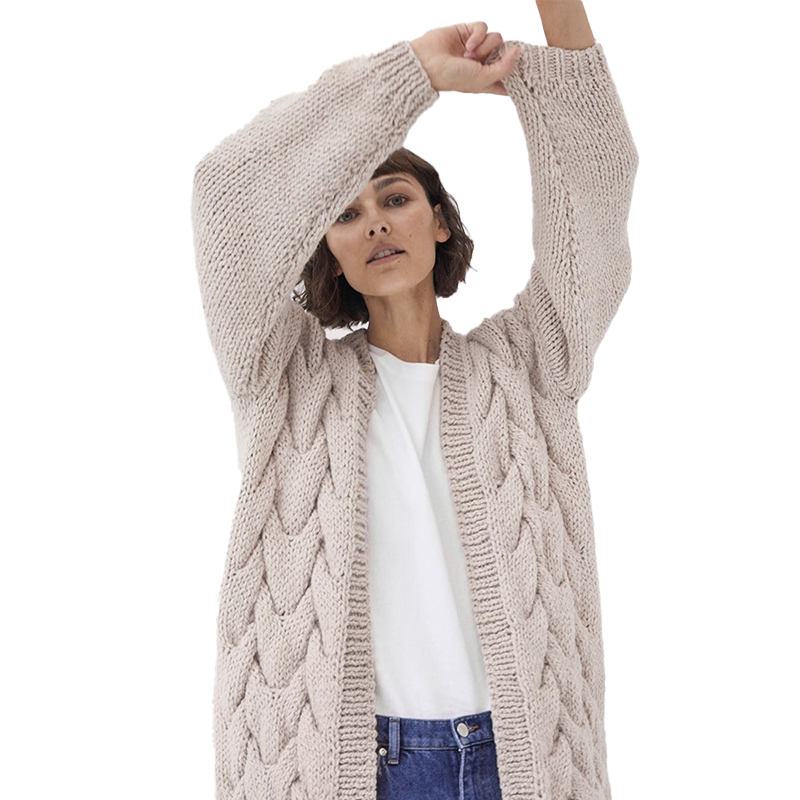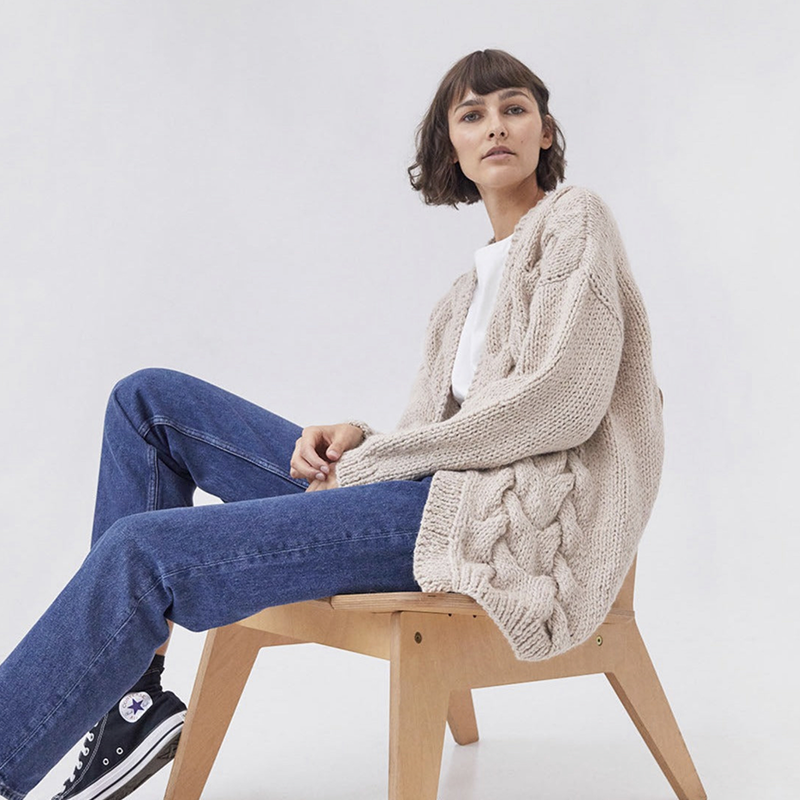 Twisted Erik: Beige Wool Cardigan
The Erik knit is a little like your first crush: loose and twisted. A tribute to their adolescent selves and decade-old promises for future adventures, The Knotty Ones Twisted Erik was designed to be thrown on when spontaneity occurs. Made from wool and alpaca with a hand-knitted plaited design, each Twisted Erik is ever so slightly unique.
65% wool; 35% alpaca

No micro plastics or chemicals

A bit oversized

The For Day's swap system allows you to recycle For Days items at any point in their life cycle and swap them for Closet Cash
*Pricing is from the time of original publication on Oscea.com
- Employs female artisans in rural Lithuania to produce their knits, giving them a living wage, financial independence and a voice in their households and communities
- Uses 100% biodegradable yarns
- Circular & Regenerative
- Non-Toxic Dyes

Our team carefully analyzes and selects everything we recommend using our standards as a guide when vetting what is best for our bodies, our planet, and our collective consciousness. Things you buy through our links may earn Oscea a commission. All prices are accurate and items in stock as of time of publication.