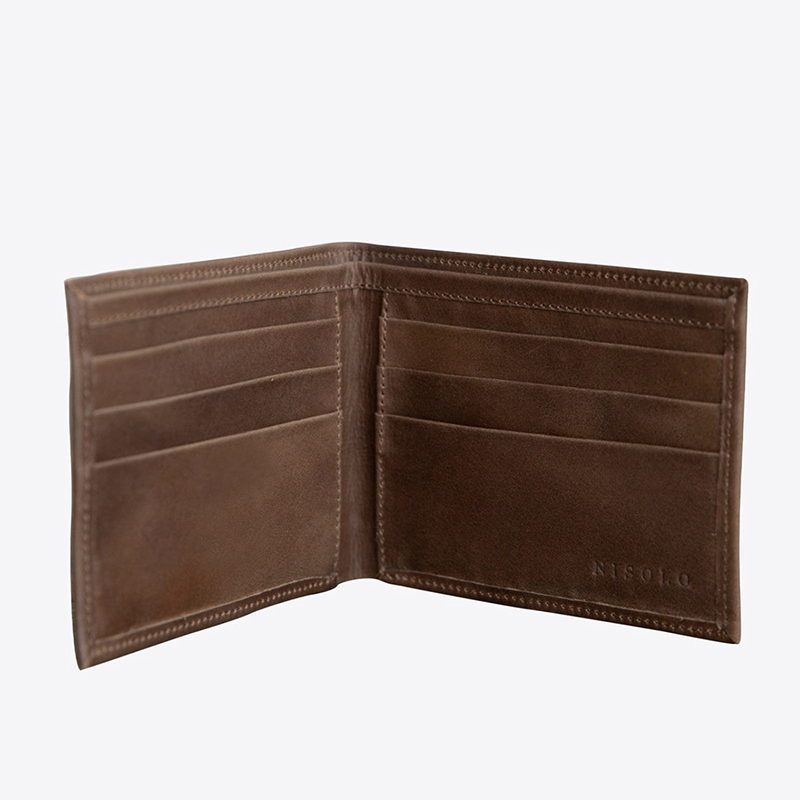 Brewer Ethical Leather Wallet
Nisolo's classic leather wallet with pockets for credit cards and cash is a great quality, sustainably made alternative to typical wallets. The Brewer Wallet is handmade in an ethical factory, owned and operated in Peru. The wallet is available in 3 other colors!

*Pricing is from the time of original publication on Oscea.com
- World's top rated Certified B Corporations and the #1 ranked Re/Make brand
- Purchase ensures a living wage to 100% of the people creating products in the factory and enables Nisolo to pursue living wages throughout the rest of their supply chain
- Offset 100% of their carbon emissions, verified by Climate Neutral Certification
- All partner factories have signed and agreed to the Nisolo Code of Conduct
- Protecting 111,406,473 sq ft of the Amazon Basin from deforestation
- Solar panels span the roof of Nisolo factories, further reducing their carbon footprint
- Leather is managed responsibly across the supply chain

Our team carefully analyzes and selects everything we recommend using our standards as a guide when vetting what is best for our bodies, our planet, and our collective consciousness. Things you buy through our links may earn Oscea a commission. All prices are accurate and items in stock as of time of publication.