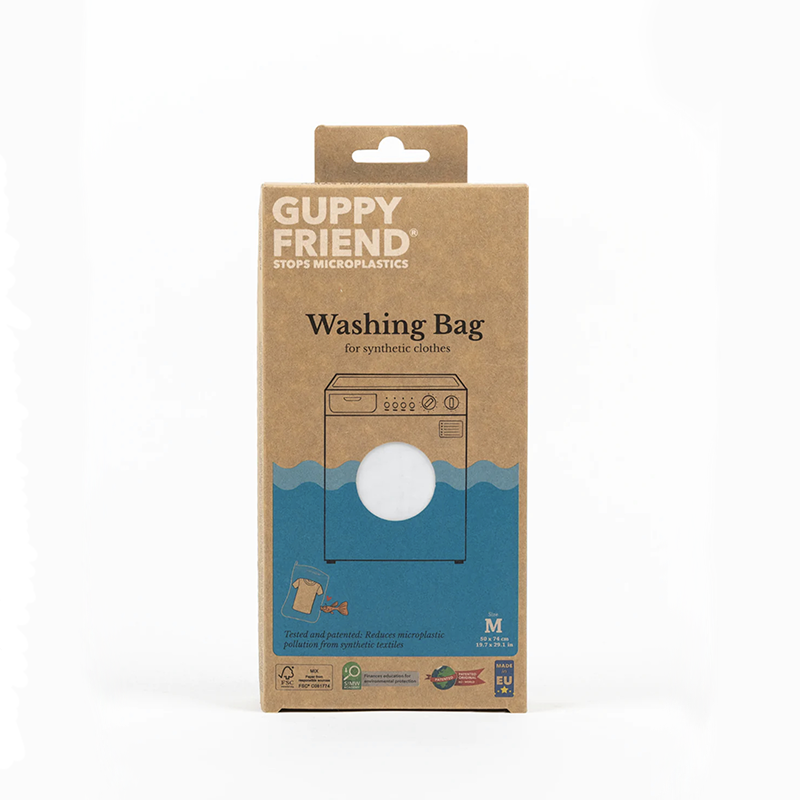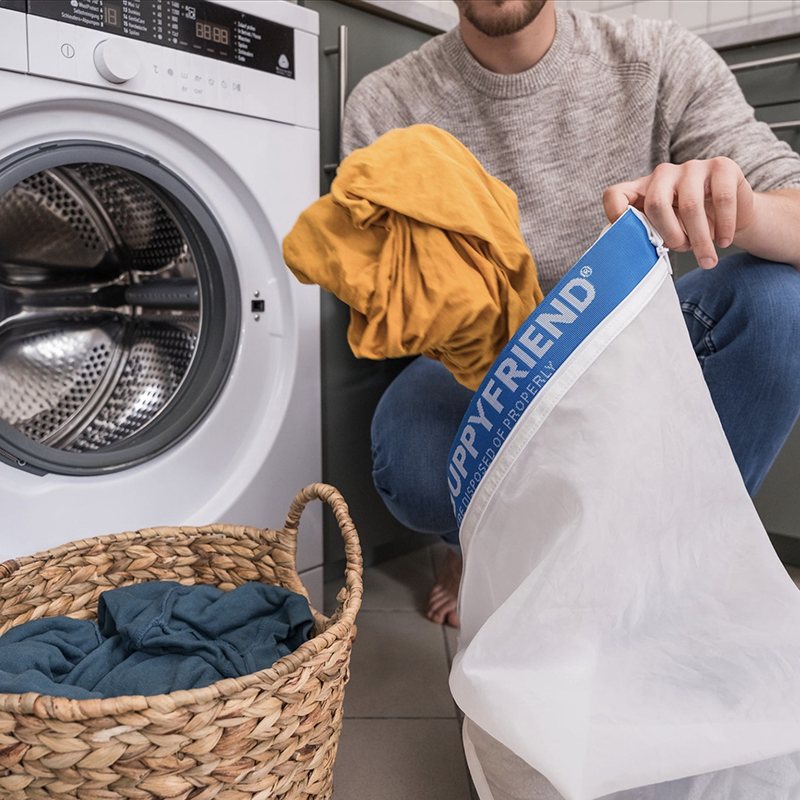 GuppyFriend Washing Bag
The GuppyFriend Washing Bag is the first pragmatic solution that prevents microplastic fibers from entering rivers and oceans through the washing of synthetic textiles such as polyester, nylon, and spandex. The broken fibres collect in the corners of the washing bag after washing and can be easily removed and disposed of. The Guppyfriend Washing Bag makes microplastic pollution visible, communicates it, and makes it tangible for every household.  
While Oscea does not support virgin synthetic textiles, we recommend using the GuppyFriend when washing your socks, underwear, sports bras, and leggings as there is usually an unavoidable blend of a synthetic stretch to those items; and also if you need to wash any recycled polyester outerwear.
*Pricing is from the time of original publication on Oscea.com
- Stops microplastics from ending up in oceans and the environment
- With the sales of the GuppyFriend Washing Bags, they support the non-profit organization STOP! Micro Waste
- Material is untreated, undyed and contains no additives
- Fabric itself doesn't shed any microplastic fibres because it is made of monofilaments
- Was tested over a period of three years by scientific institutes, universities, representatives of the outdoor and textile industry, as well as retailers
- 100% plastic-free packaging

Our team carefully analyzes and selects everything we recommend using our standards as a guide when vetting what is best for our bodies, our planet, and our collective consciousness. Things you buy through our links may earn Oscea a commission. All prices are accurate and items in stock as of time of publication.