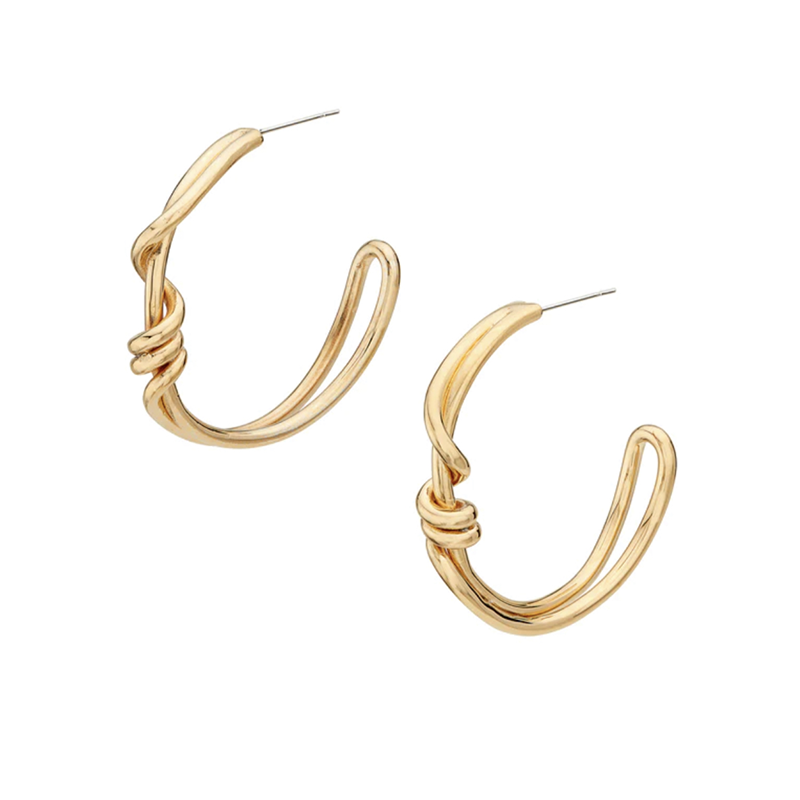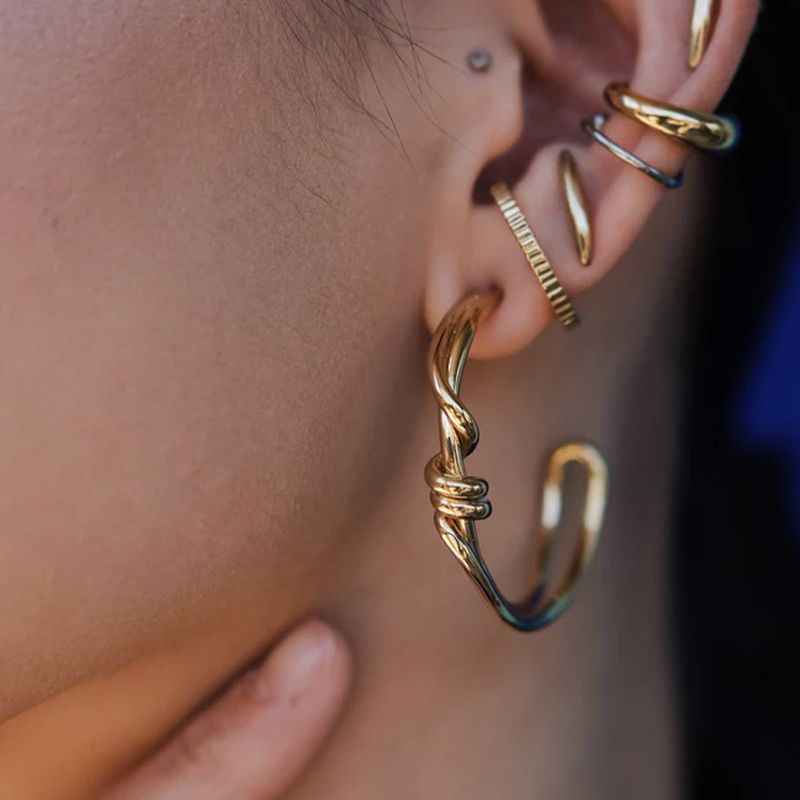 Miji Gold Plated Hoop Earrings
Twisting handmade shapes create intricate knot detailing in the Miji Hoops. Handcrafted by artisans in Kenya with 24k gold plated brass using traditional techniques. Lightweight, mid-sized hoops. In Swahili, Miji means town – a landmark of regional people, community, and culture. It's a name fitting for this piece as a landmark family of this collection. 
24k gold plated brass

Made in Kenya

Your purchase promotes artisan innovation + entrepreneurship
*Pricing is from the time of original publication on Oscea.com
- Promotes artisan innovation (SOKO Artisans earn nearly 5 times more annually than an average artisan worker!)
- Certified B-Corp
- SOKO provides transparency into their Supply Chain
- SOKO discloses their impact report
- Most of SOKO's materials are completely recycled and are created with raw sustainable materials in mind
Our team carefully analyzes and selects everything we recommend using our standards as a guide when vetting what is best for our bodies, our planet, and our collective consciousness. Things you buy through our links may earn Oscea a commission. All prices are accurate and items in stock as of time of publication.