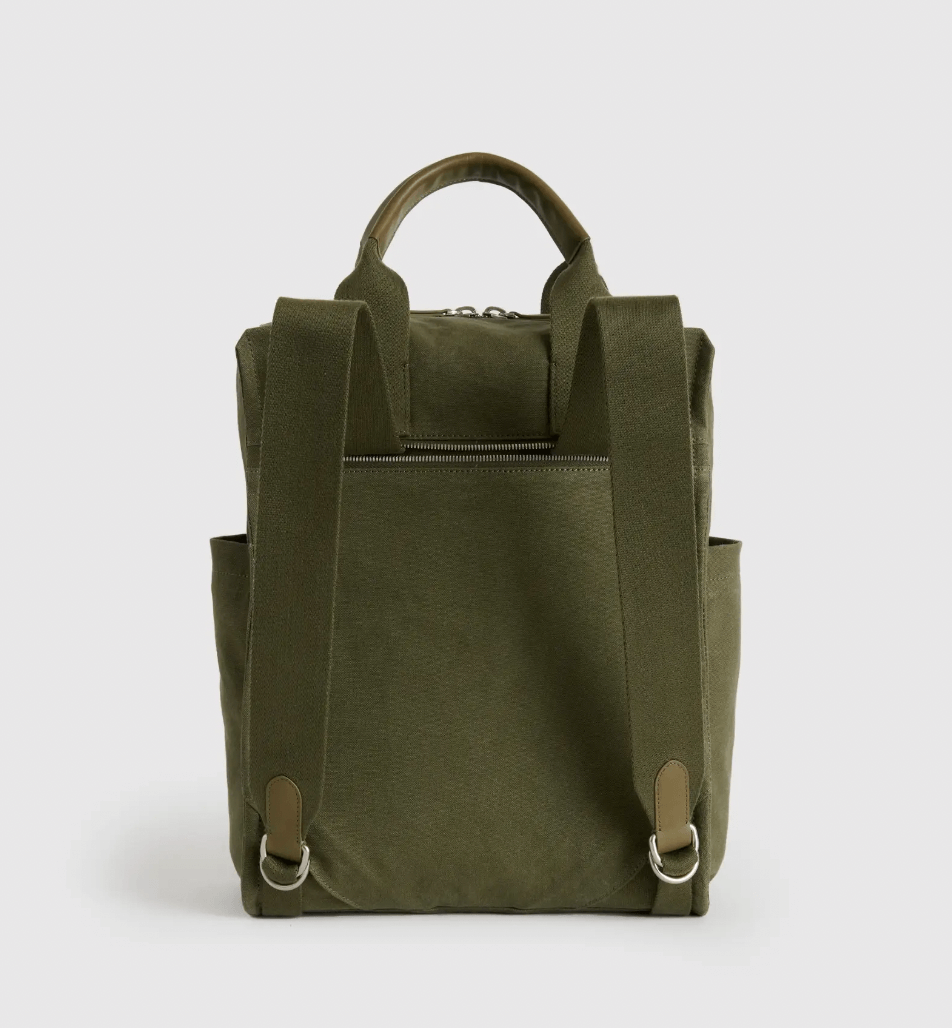 Organic Cotton Canvas Convertible Backpack
Rugged yet polished, our incredibly functional Organic Cotton Canvas Convertible Backpack is made with durable, water-resistant organic cotton canvas. Nappa leather detailing gives it an elevated feel while a laptop sleeve and interior pockets provide ample room to store all the day's essentials. And thanks to top handles and a detachable strap, it can be worn crossbody, as a backpack, or even as a tote.
*Pricing is from the time of original publication on Oscea.com
- They work with certified factories that meet the global standards for workplace safety and wage fairness
- They offer the best in certified organically produced materials
- They package their products in a minimal and environmentally conscientious way by eliminating all virgin plastic and making it 100% compostable
- They use a factory direct business model to have transparent pricing and reduce carbon footprint
- They focus on classic, timeless styles to reduce waste
Our team carefully analyzes and selects everything we recommend using our standards as a guide when vetting what is best for our bodies, our planet, and our collective consciousness. Things you buy through our links may earn Oscea a commission. All prices are accurate and items in stock as of time of publication.