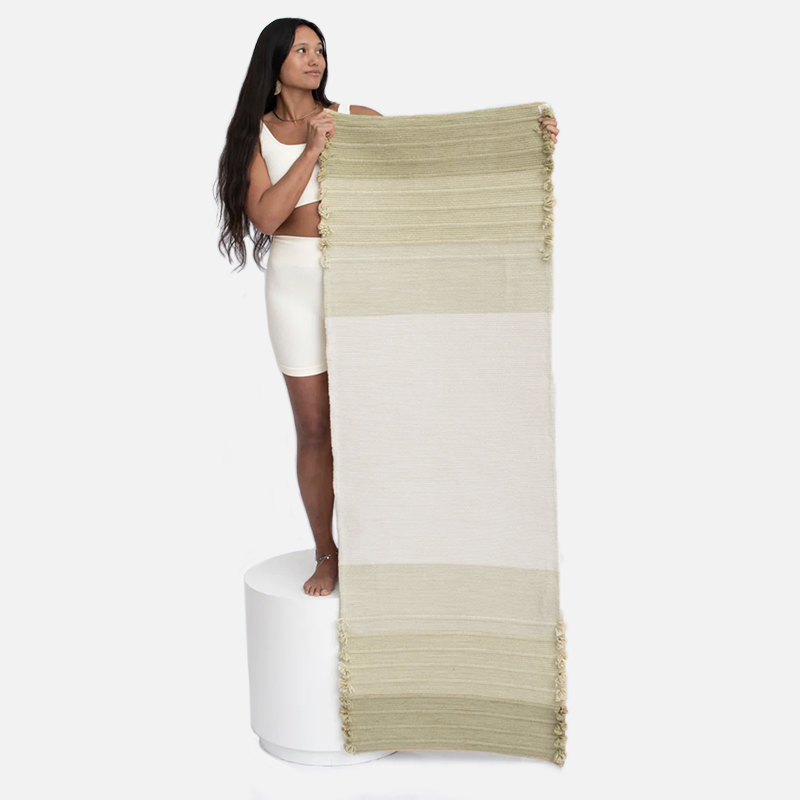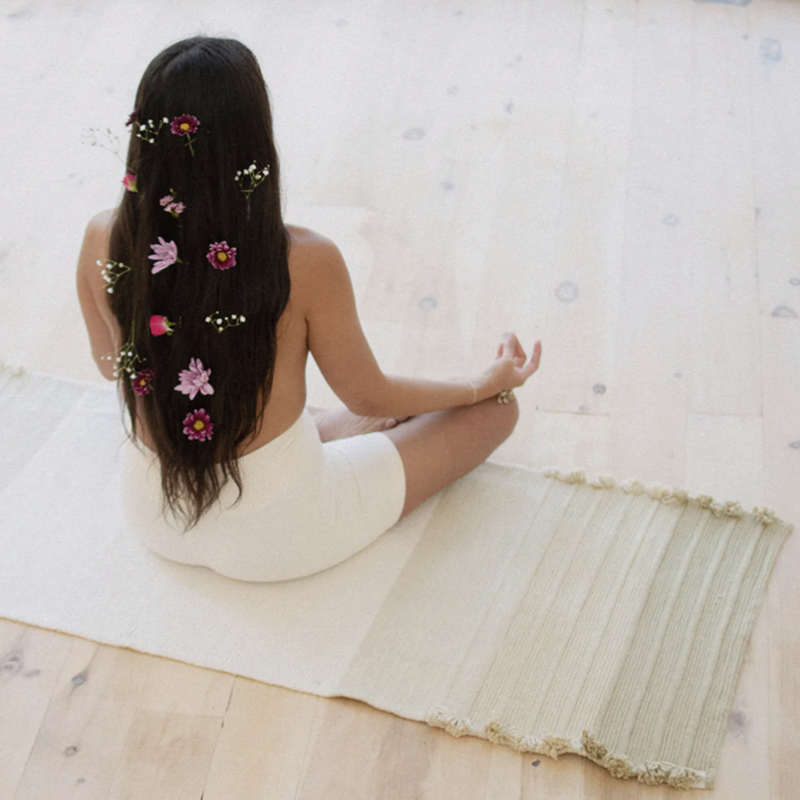 Organic Herbal Yoga Mat
Unleash your potential with this herbal dyed yoga rug! Rejuvenate on the world's most natural yoga mat. Each mat is hand-loomed with GOTS certified cotton and plant dyed with Ayurvedic medicinal plant dyes using an ancient process that preserves the bioactive medicinal qualities of the plants promoting skin soothing and stress reducing properties. Feel the difference and experience your strength, balance and wellness soar on the beautiful and ethically made mat.
Sweat & Slip Resistant

Extra Supportive, 5mm thick, 6 ply cotton

Ultra Light 3.4 lbs, 72"L x 25"W

No Sliding with Natural Tree Rubber Coated Bottom

Naturally Antibacterial and Antimicrobial

Easy Machine Washable

Comes in multiple colors
*Pricing is from the time of original publication on Oscea.com
- Hand-loomed & plant dyed
- 100% Biodegradable and Eco-Friendly
- 100% GOTS Certified Organic Cotton
- Free of Chemicals, Heavy Metals, PVC, BPA, and Phthalates
- Zero Plastic Packaging: part of the the Noissue Eco Packaging Alliance
- Women artisans are at the core of their pulse

Our team carefully analyzes and selects everything we recommend using our standards as a guide when vetting what is best for our bodies, our planet, and our collective consciousness. Things you buy through our links may earn Oscea a commission. All prices are accurate and items in stock as of time of publication.