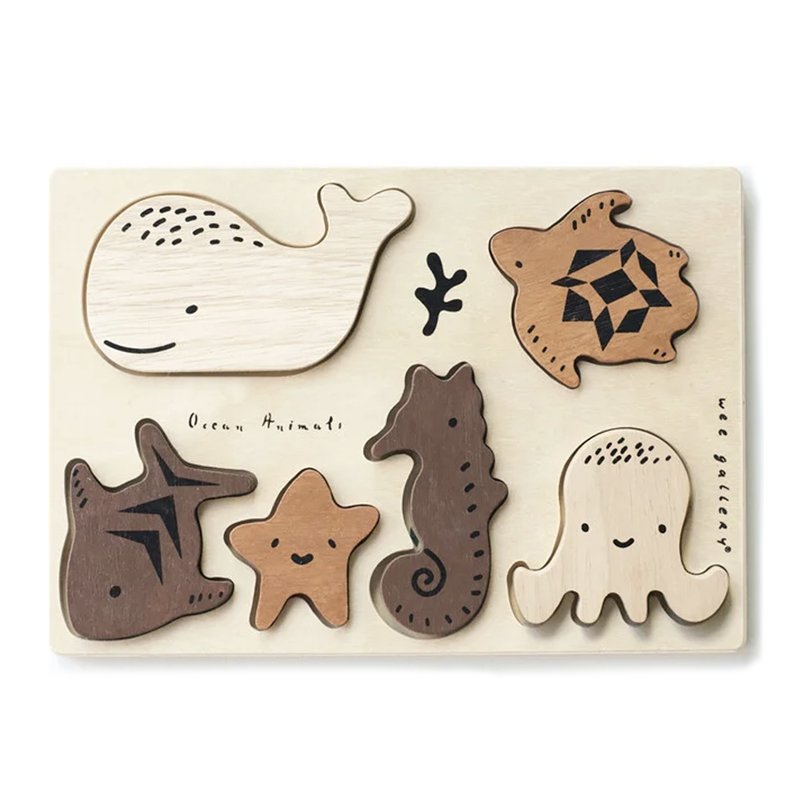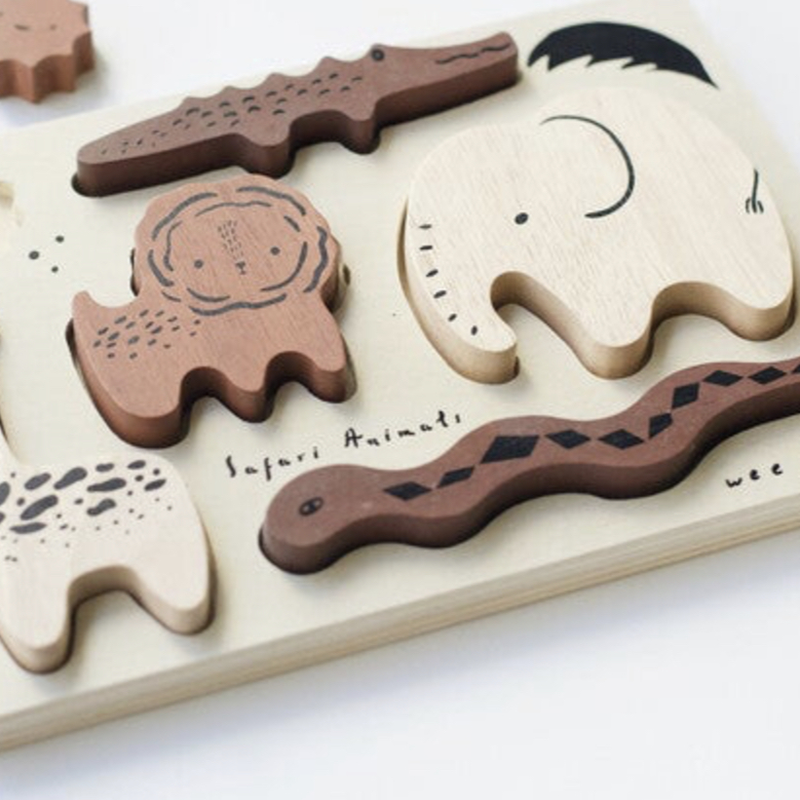 Wooden Tray Puzzle Ocean Animals 2nd Edition
Wee Gallery's six piece Wooden Puzzle is perfect for so many kinds of play! Solving the tray puzzle is just the beginning. You can also use the adorable wooden animals as play time characters in this themed Ocean set. For more educational fun, teach your child to recognize and find each creature in the artwork on the back of each puzzle tray.
*Pricing is from the time of original publication on Oscea.com
- Made from sustainably sourced rubberwood
- No lead or Pthalates
- Partners only with manufacturers that will abide by a code of conduct that includes ecologically and socially sustainable practices

Our team carefully analyzes and selects everything we recommend using our standards as a guide when vetting what is best for our bodies, our planet, and our collective consciousness. Things you buy through our links may earn Oscea a commission. All prices are accurate and items in stock as of time of publication.