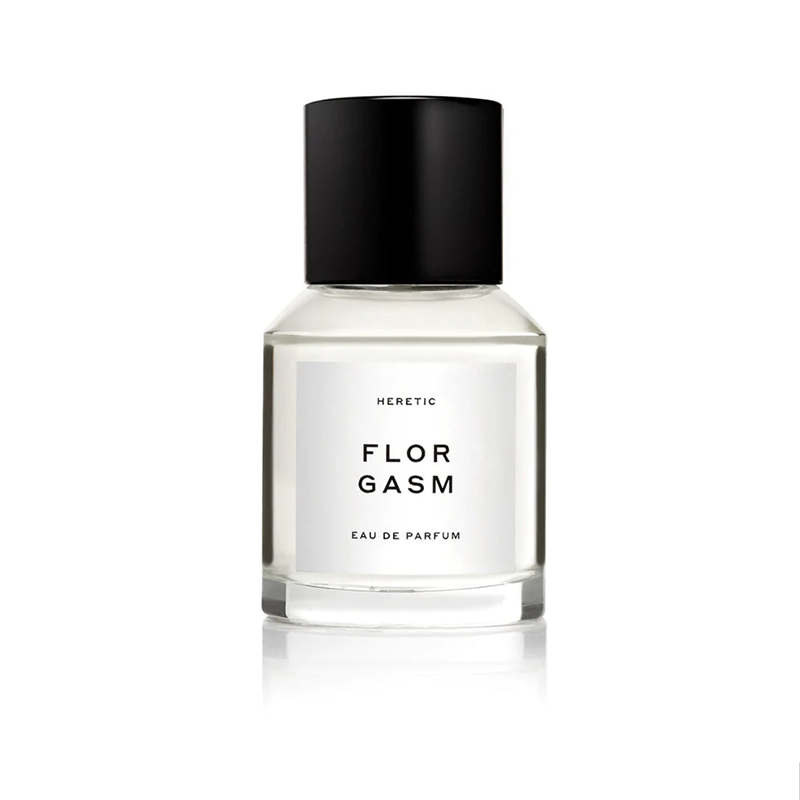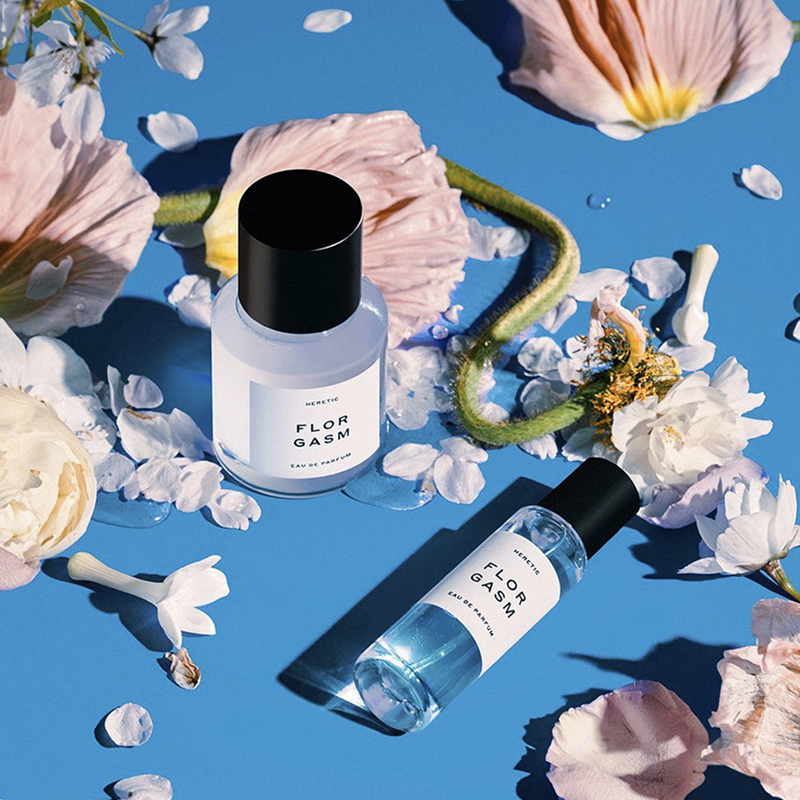 Florgasm Eau de Parfum
Heretic's Florgasm Eau de Parfum is a floral, bright, alluring plant-derived, clean  fragrance that envelops the scent of fresh cut stems, rumpled leaves, crushed petals and milky-white sap. This non-toxic, natural fragrance starts with a spark of pleasure; soft, tingling sensations of pink pepper and bergamot are woven together with bitter orange leaves and sweet coriander. Tuberose milk, orange blossom, and exotic grandiflorum jasmine form the full and sensual heart chord laced with delicate ylang-ylang. Finally, ambrette seed creates the addictive and animalic musk that dances and lingers on the skin with its rich, sweet, leathery undertones. This clean fragrance is great for all genders and people with sensitive skin or allergies.
*Pricing is from the time of original publication on Oscea.com
- Synthetic fragrance free and phthalate-free
- Non-toxic, natural and organic ingredients including essential oils, absolutes, and concretes
- Vegan and cruelty-free
- Brand philosophy is rooted in homeopathy, ayurveda, mysticism and herbology
- Made in small batches in Los Angeles
Our team carefully analyzes and selects everything we recommend using our standards as a guide when vetting what is best for our bodies, our planet, and our collective consciousness. Things you buy through our links may earn Oscea a commission. All prices are accurate and items in stock as of time of publication.