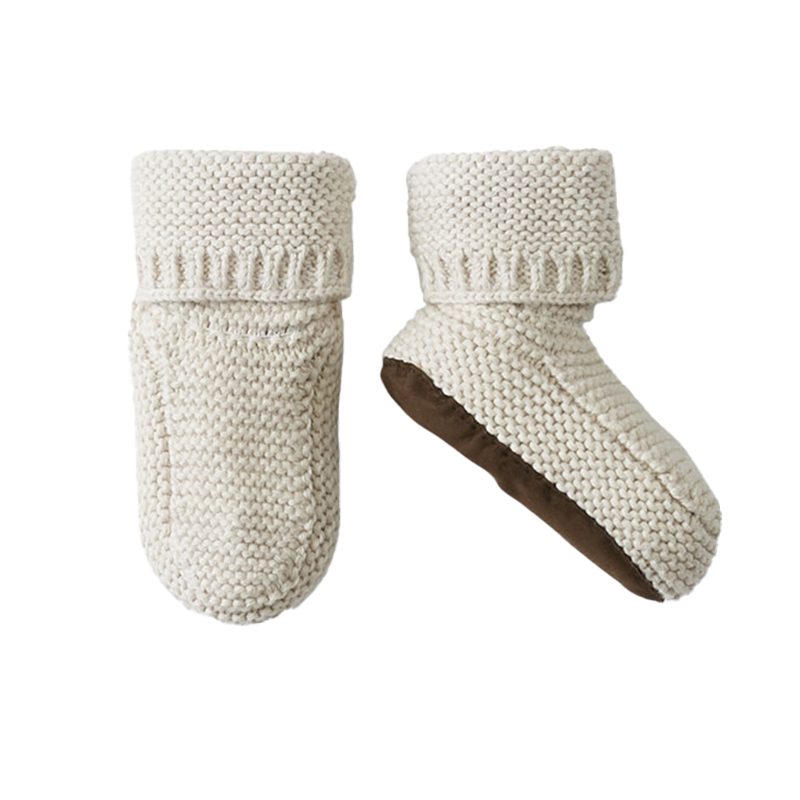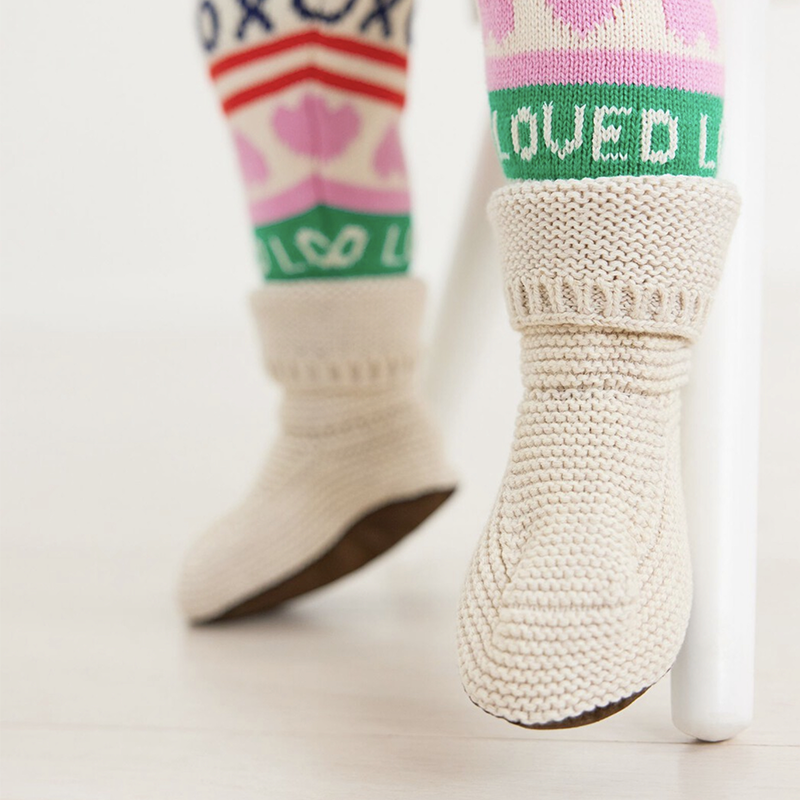 Organic Sweaterknit Bootie
Adorable knit booties knit in extra-soft organic cotton yarns with a faux-suede nylon sole for grip. A lovely gift that's sure to be used every day in the chilly season.
Organic cotton yarns

Cuffable design

100% nylon outsoles
*Pricing is from the time of original publication on Oscea.com
- Built to last, to be handed down, and to be re-loved for multiple generations
- Started using organic cotton and following health and safety benchmarks well before most U.S. companies ever considered such things
- Supply partners all agree to Hanna's strict Code of Conduct policy, which sets standards for fair wages, working conditions, non-discrimination, health and safety in facilities, and more
- Official member of the Kidizen REWEAR™ Collective, supporting the creation and reuse of quality goods

Our team carefully analyzes and selects everything we recommend using our standards as a guide when vetting what is best for our bodies, our planet, and our collective consciousness. Things you buy through our links may earn Oscea a commission. All prices are accurate and items in stock as of time of publication.