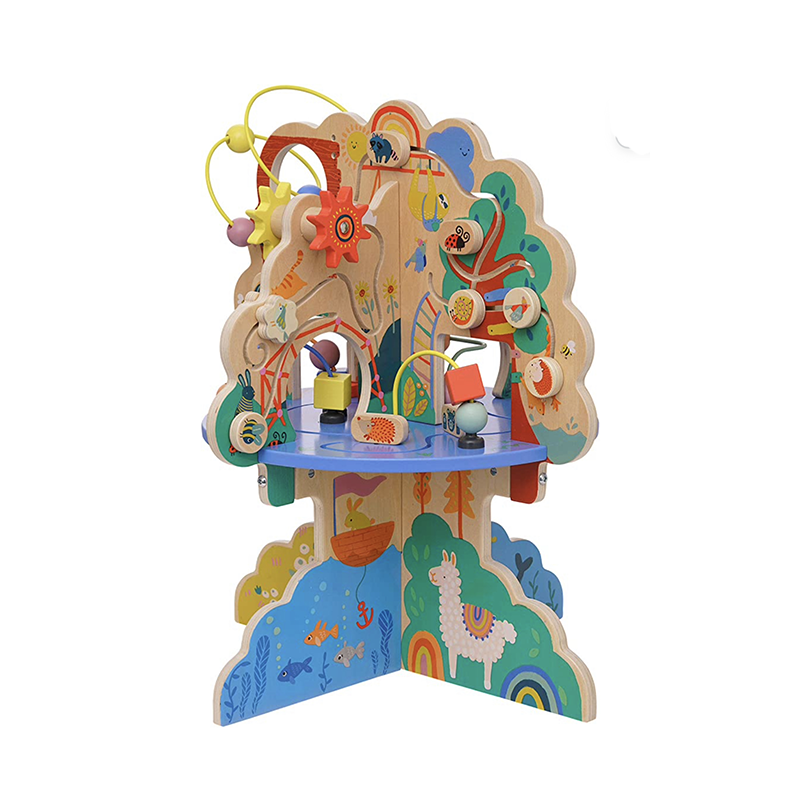 Playground Adventure Wooden Toddler Activity Center
Playground-themed fun all in one wood activity center! Discover four quadrants packed full of playful activities including 20 gliders on seven different tracks, an abacus track, five beads runs, two spinners, a springy bear riding a dinosaur and more! Plus, this delightful activity center is covered in playground-themed illustrations that bring the fun of the playground inside. Encourages cause and effect learning and motor skill development.
*Pricing is from the time of original publication on Oscea.com
- Water-based, non-toxic finish
- Factories are audited and certified by the International Council of Toy Industries (ICTI) who are dedicated to environmental concerns, fair and lawful employment practices and workplace safety
- Thoroughly tested to the most exacting international standards for safety set forth by the U.S. Consumer Product Safety Improvement Act (CPSIA), American Society for Testing and Materials (ASTM F963), the European Toy Safety Directive and Standard (EN71) and Canada Consumer Product Safety Act and Toy Regulations (SOR)

Our team carefully analyzes and selects everything we recommend using our standards as a guide when vetting what is best for our bodies, our planet, and our collective consciousness. Things you buy through our links may earn Oscea a commission. All prices are accurate and items in stock as of time of publication.