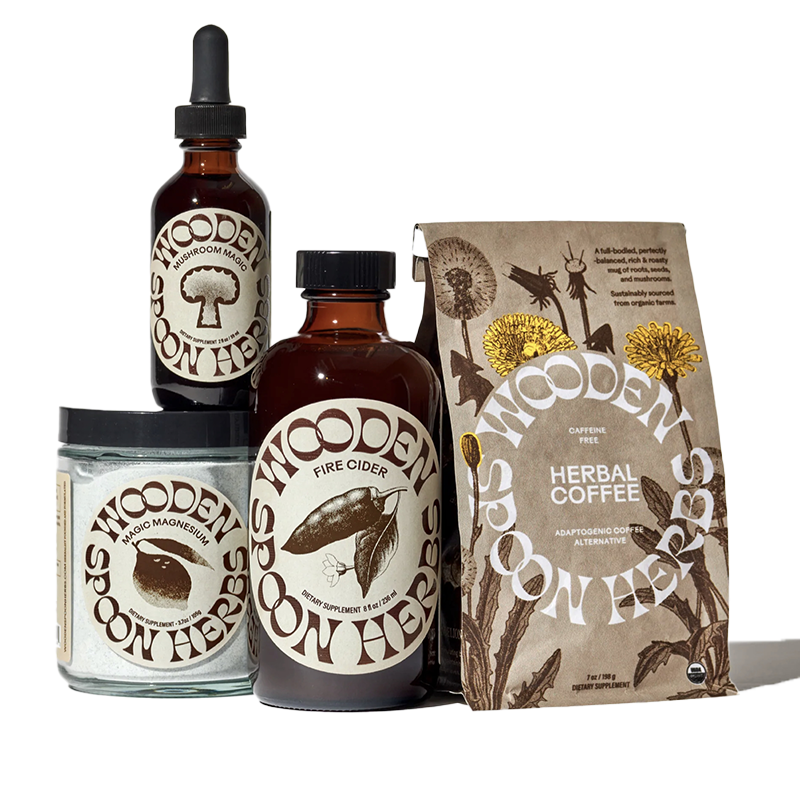 The Herbal Starter Kit
Your 100% certified organic herbal journey starts here. From adaptogens, to natural digestive enzymes, dip your toe in with Wooden Spoon's Starter Kit and try 4 all-time faves:
*Pricing is from the time of original publication on Oscea.com
- USDA Organic and Non GMO
- 1% for the Planet
- Ensure that 100% of the ingredients they use are tested for purity, potency, and stability
- Finished goods are tested for microbes and heavy metals before and after production

Our team carefully analyzes and selects everything we recommend using our standards as a guide when vetting what is best for our bodies, our planet, and our collective consciousness. Things you buy through our links may earn Oscea a commission. All prices are accurate and items in stock as of time of publication.